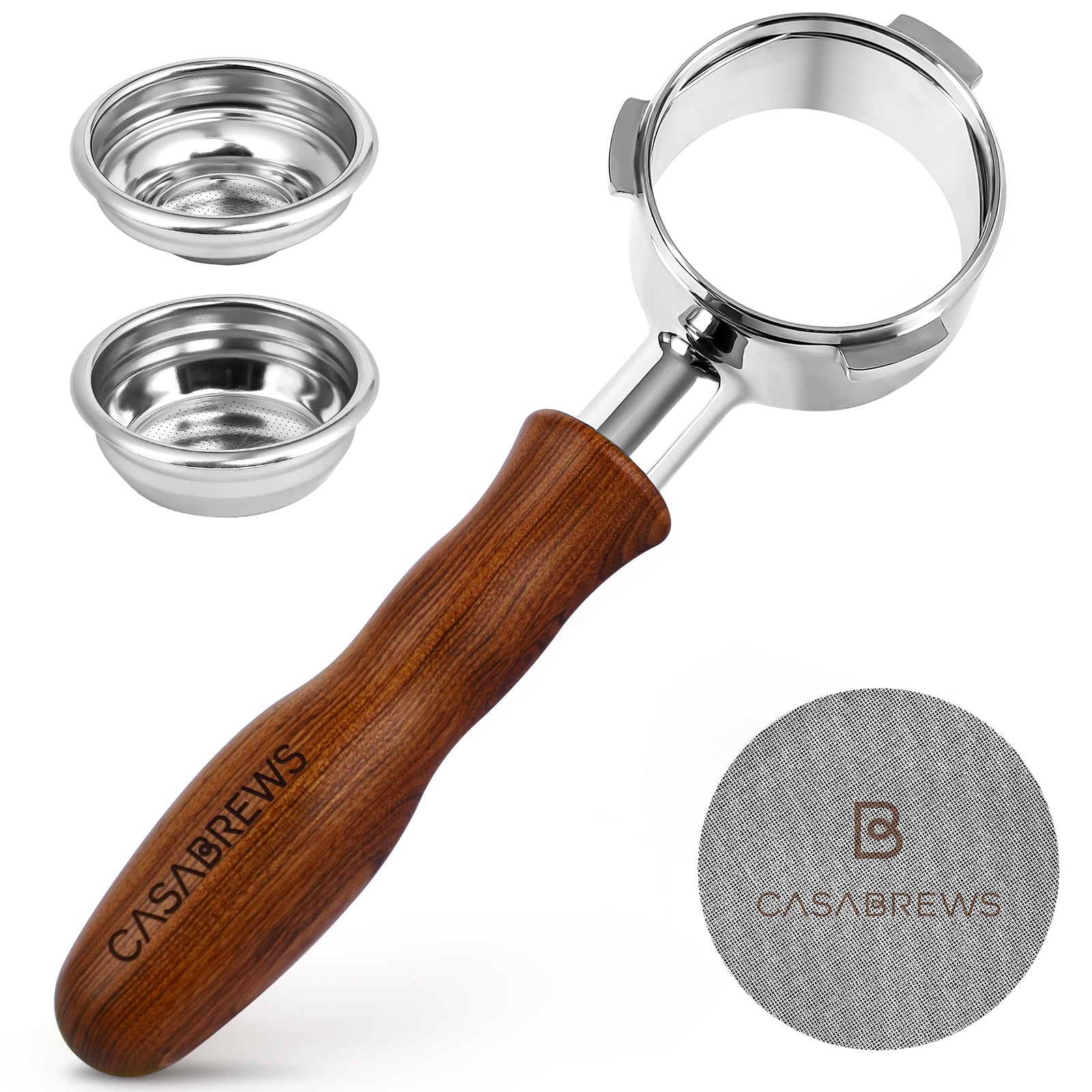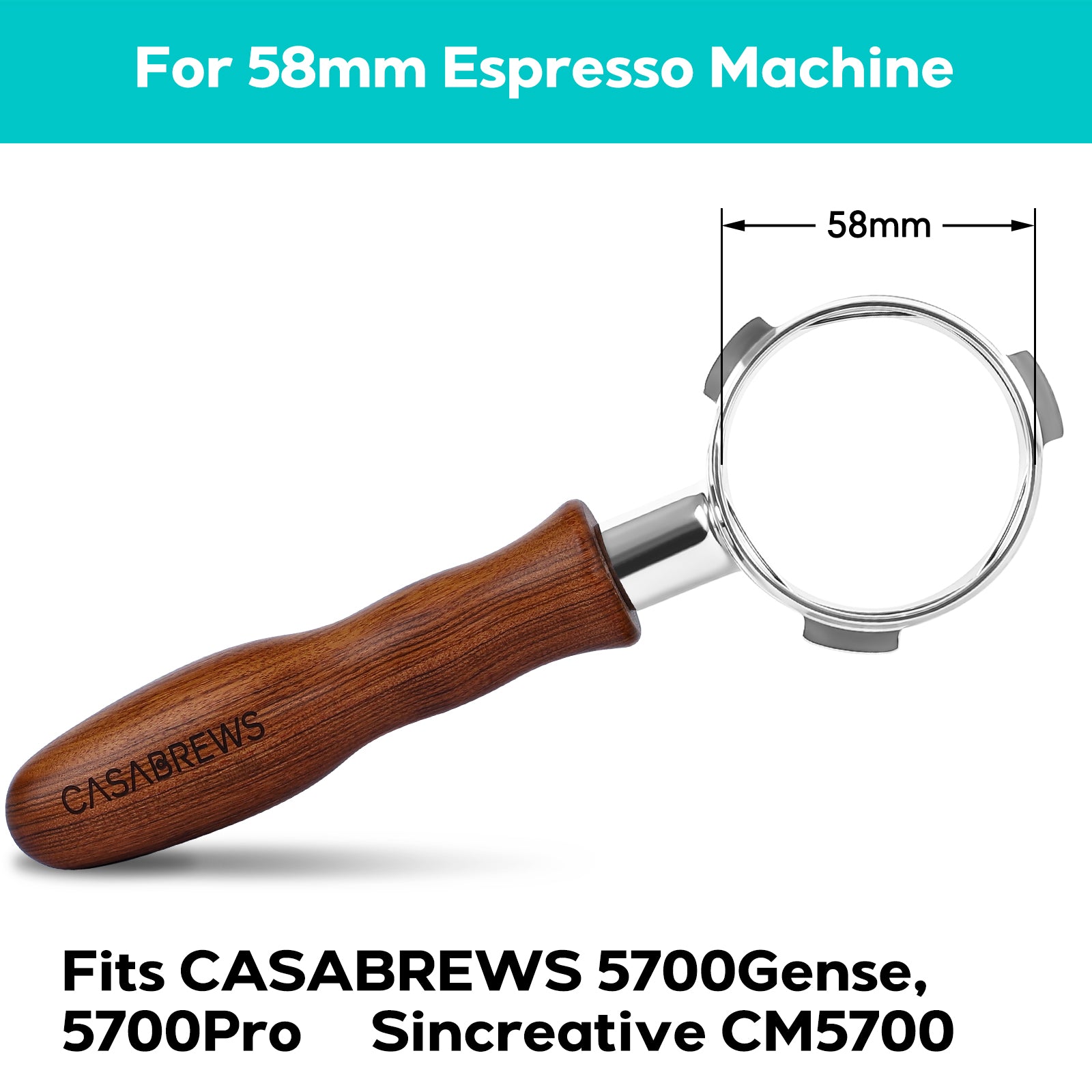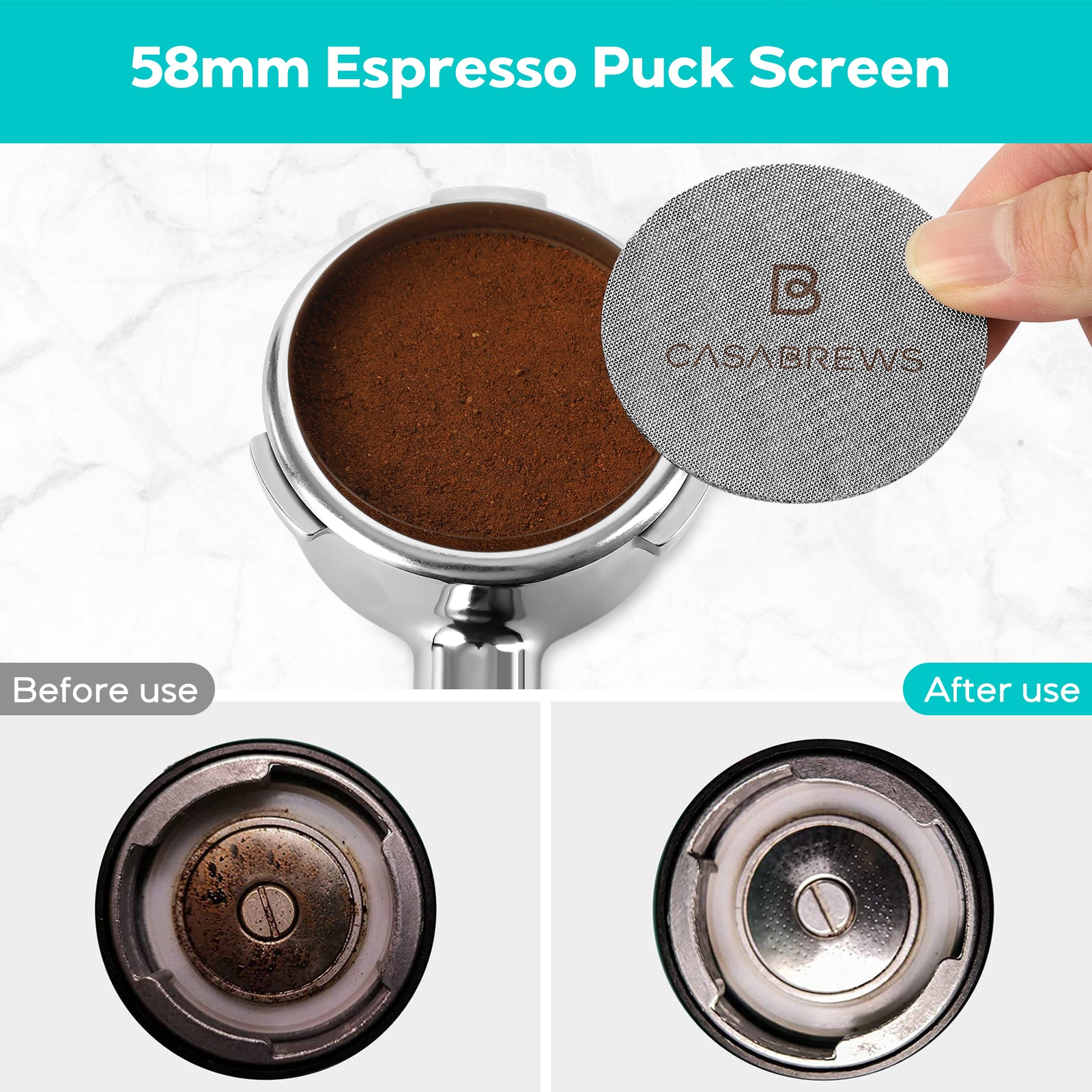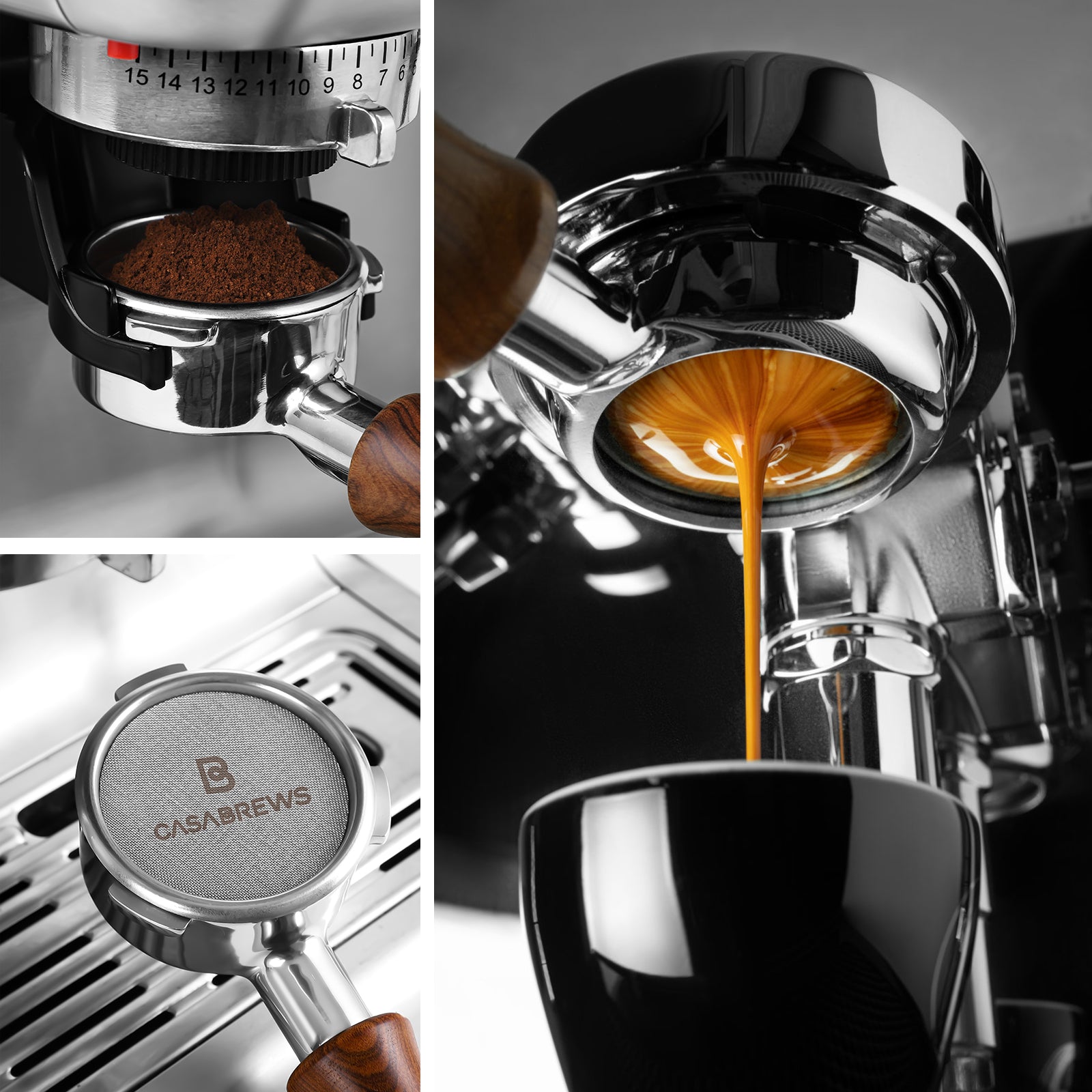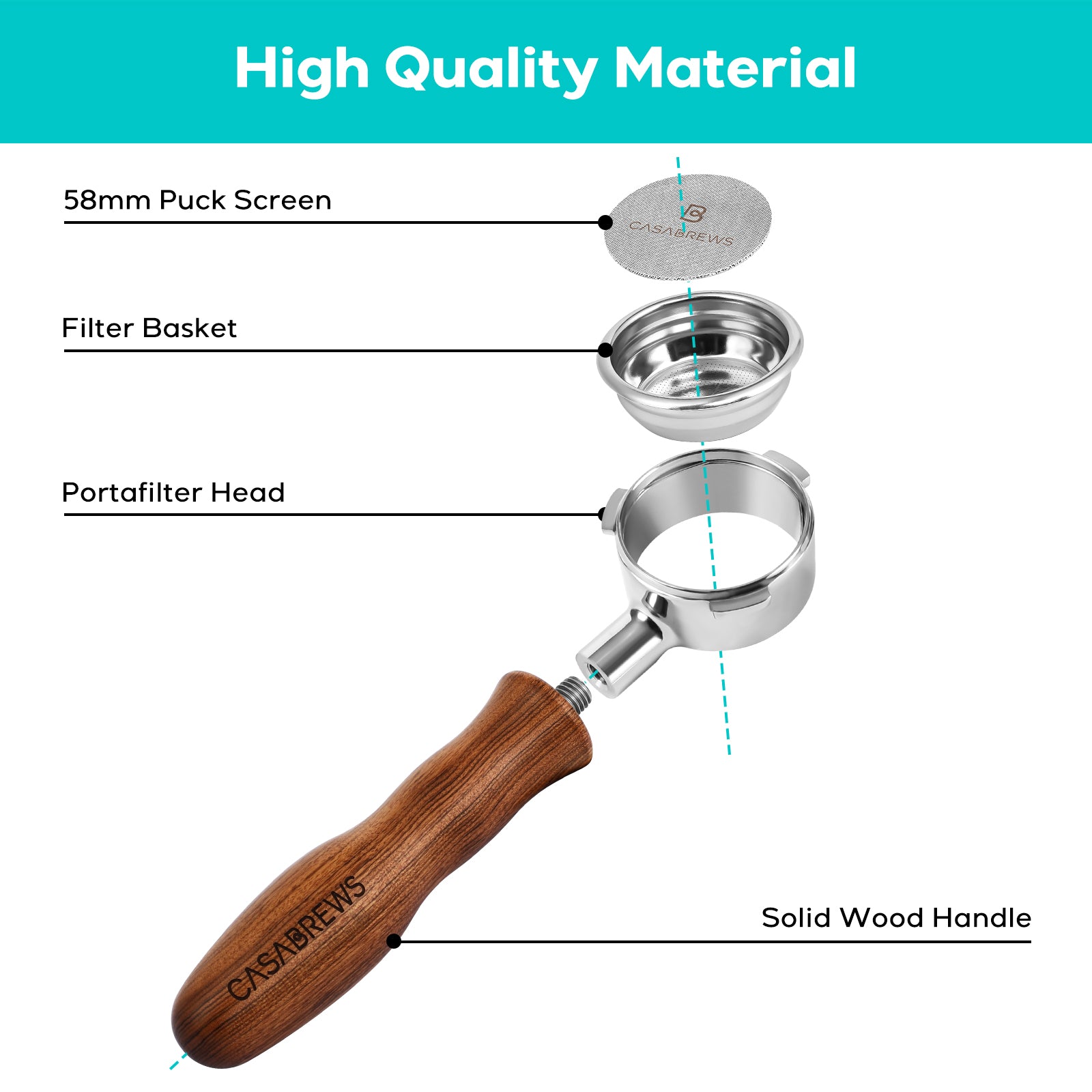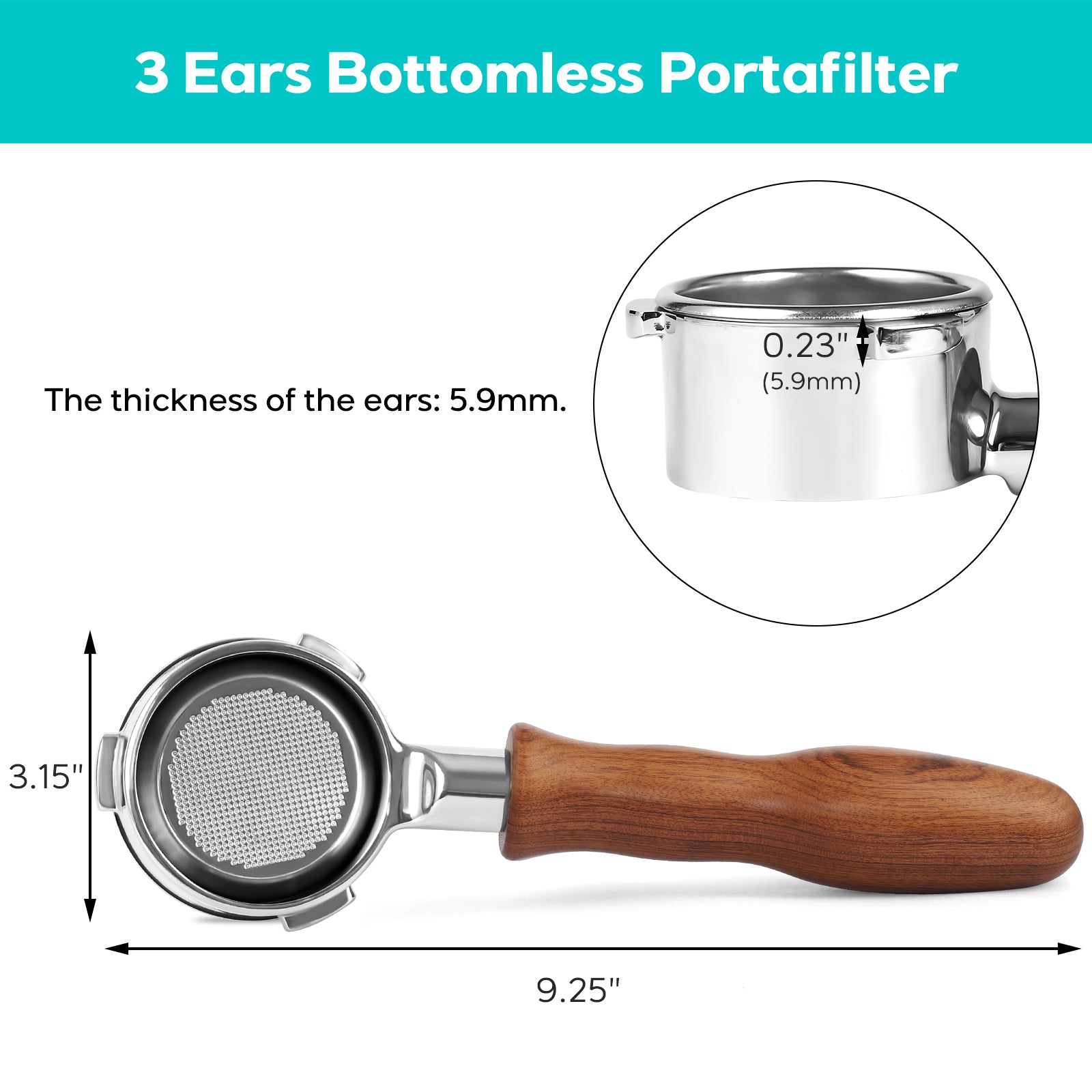 58mm Bottomless Stainless-steel Portafilter with 3 Ears Compatible with 5700 Series
58MM DIAMETER: Designed to fit baskets of 58mm diameter. This 3 ears bottomless portafilter is designed to compatible with CASABREWS 5700Gense, 5700Pro.
MULTIPLE ACCESSORIES: Comes with a double cup filter basket and a 58mm espresso puck screen. This 58mm puck screen helps prevent coffee grounds from sticking to the espresso machine brewing head, keeping the brewing head clean.
EXTRACTION IMPROVEMENT: When using a bottomless espresso portafilter, you can see the extraction process more intuitively, so as to help you correct and improve the extraction problems. A great helper for making coffee.
HIGH QUALITY: The portafilter head is cast in food-grade stainless steel and high polished by manual, precise size ensures the portafilter is engaged in the group firmly. The portafilter handle is made of 100% natural solid wood, solid surface and ergonomic design to ensure perfect grip and easy manual control.
PLEASE NOTE: Our portafilters are designed to fit snugly into the group head of CASABREWS 5700 series, providing a tight seal when brewing. However, due to the varying tolerances between machines, some may fit more snugly than others. We suggest you try to confirm the position and the thickness of the ears on your portafilter before purchasing. The thickness of the ears: 5.9mm. Please feel free to contact us if you have any questions about the product.