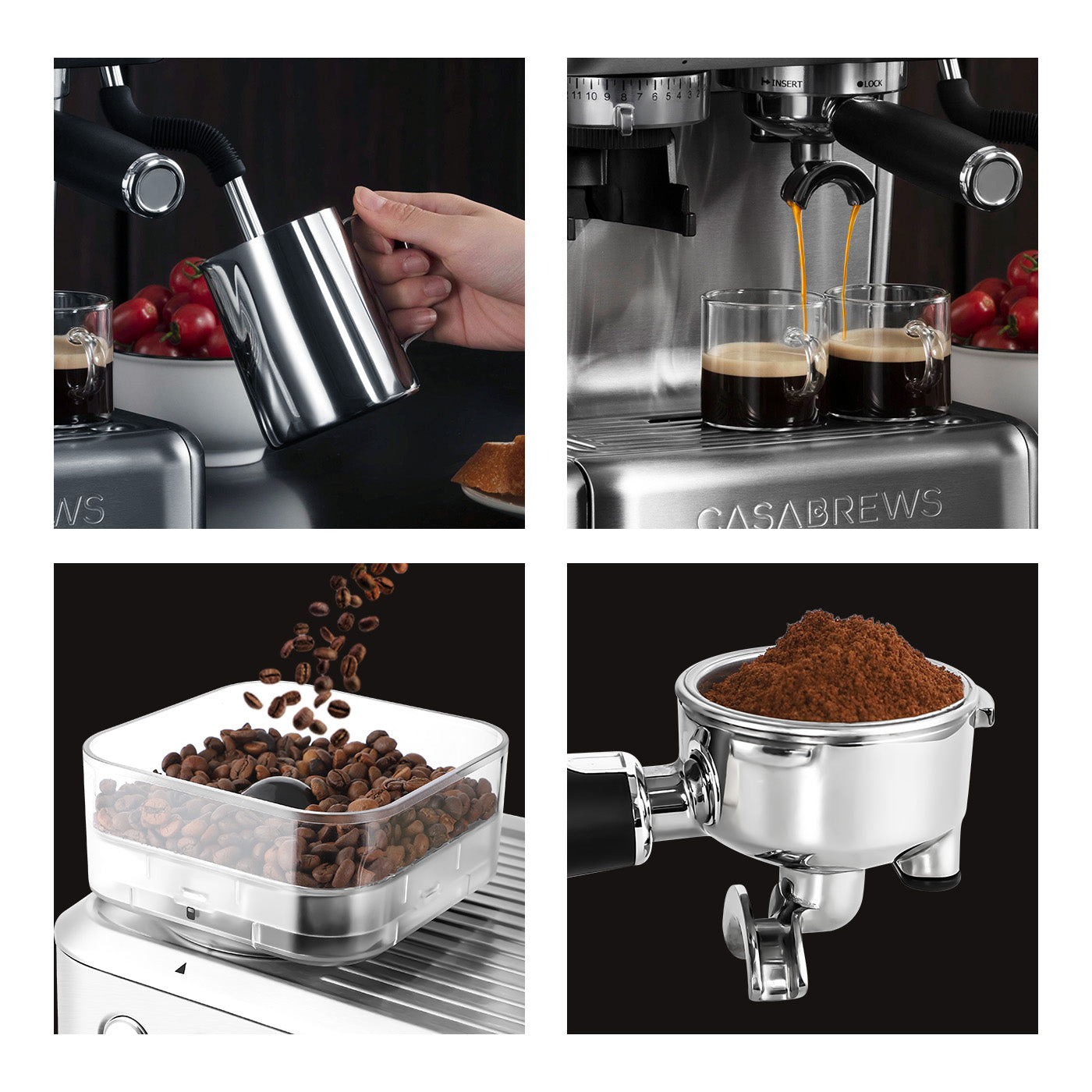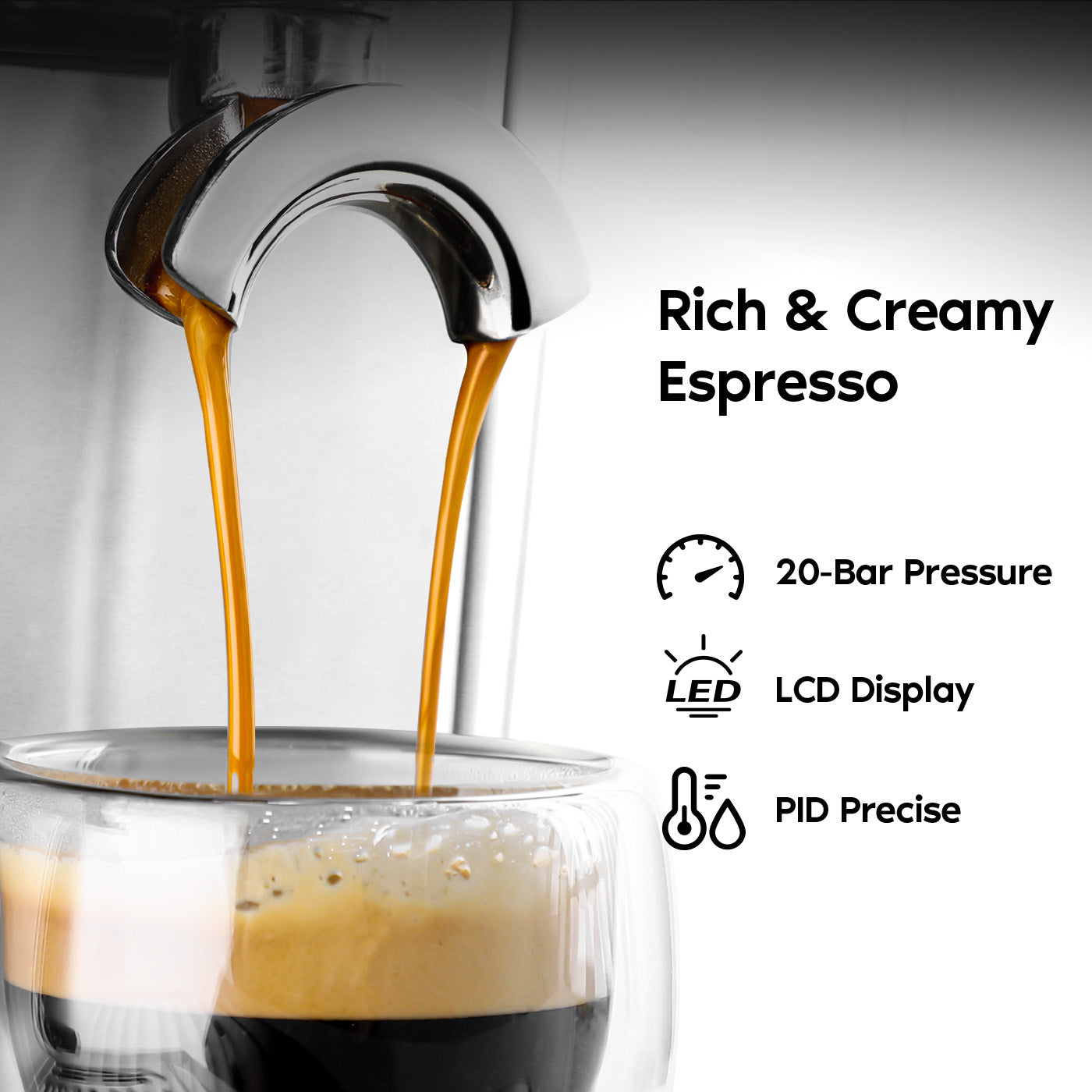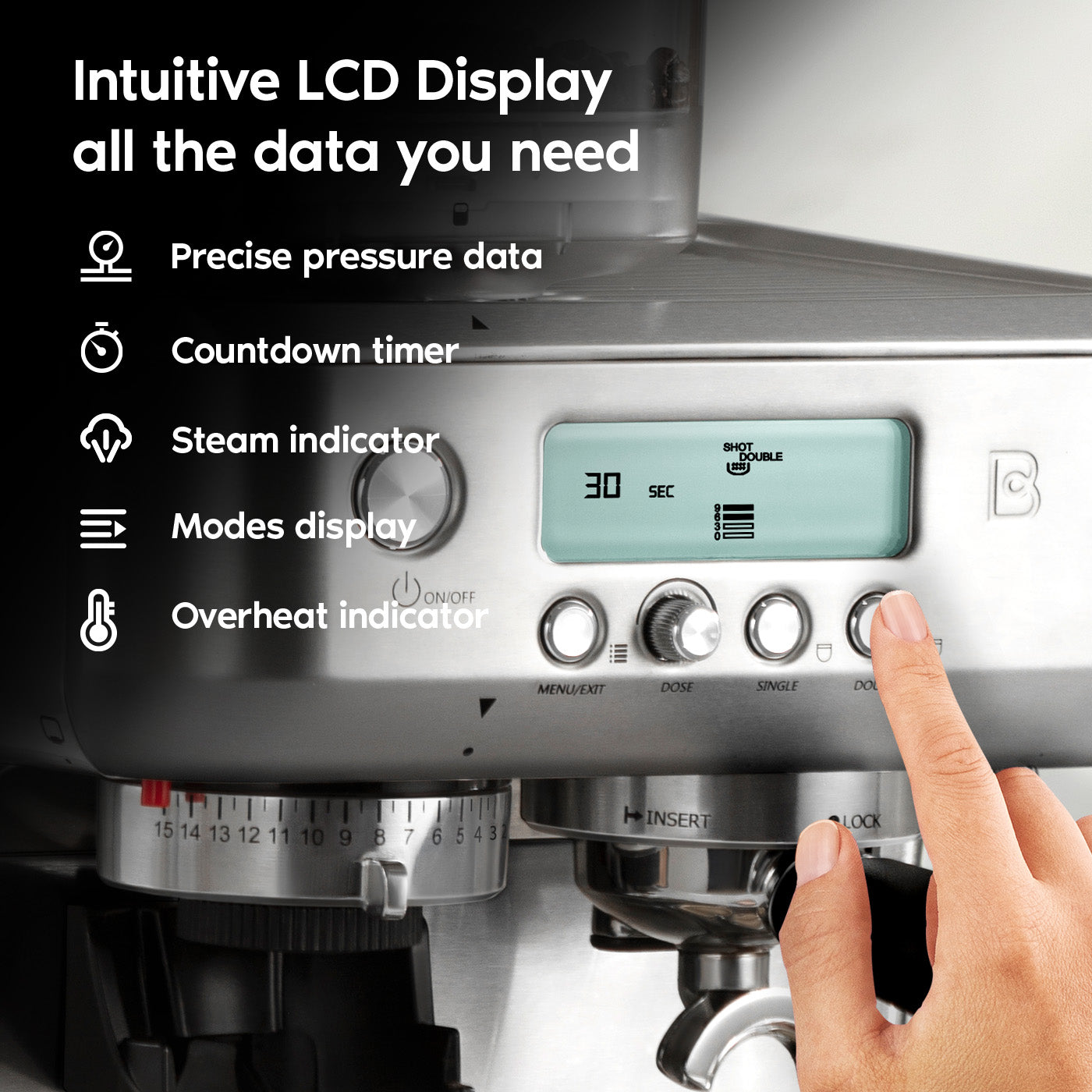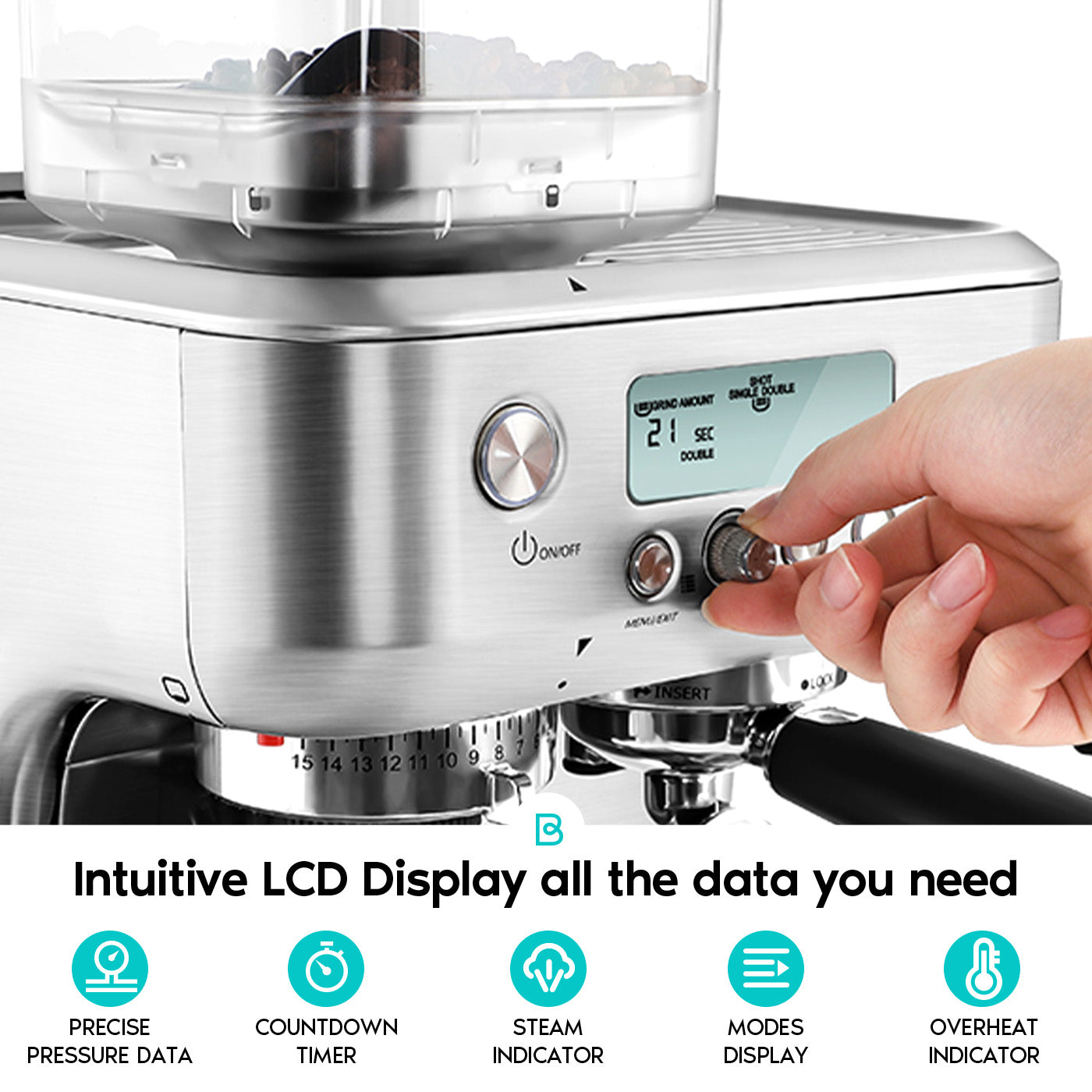 Casabrews 5700Pro™ All-in-One Espresso Machine with Digital LCD Display Screen
Designed for medium/large kitchen
Professional 20-BAR pressure system
Grinder included
Effortless milk frothing
Functional LCD display
91oz large water tank


Free Shipping USA
Enjoy free shipping on all orders within the USA, no minimum purchases required. Your order is sent via FedEx or UPS and will arrive within 2–5 business days.

30-Day Money-Back Guarantee
100% satisfaction guaranteed. Don't like it? No hard feelings. We offer worry-free returns initiated by the customer within 30 days of the delivery date.

Warranty & Support
All of our products are made with care and covered by a 1-year warranty. Our support team will get back to you as soon as we can. Safe Checkout
Shopify's compliance covers all six PCI standard categories and applies to every store using our platform. We work hard to keep our shopping cart and ecommerce hosting secure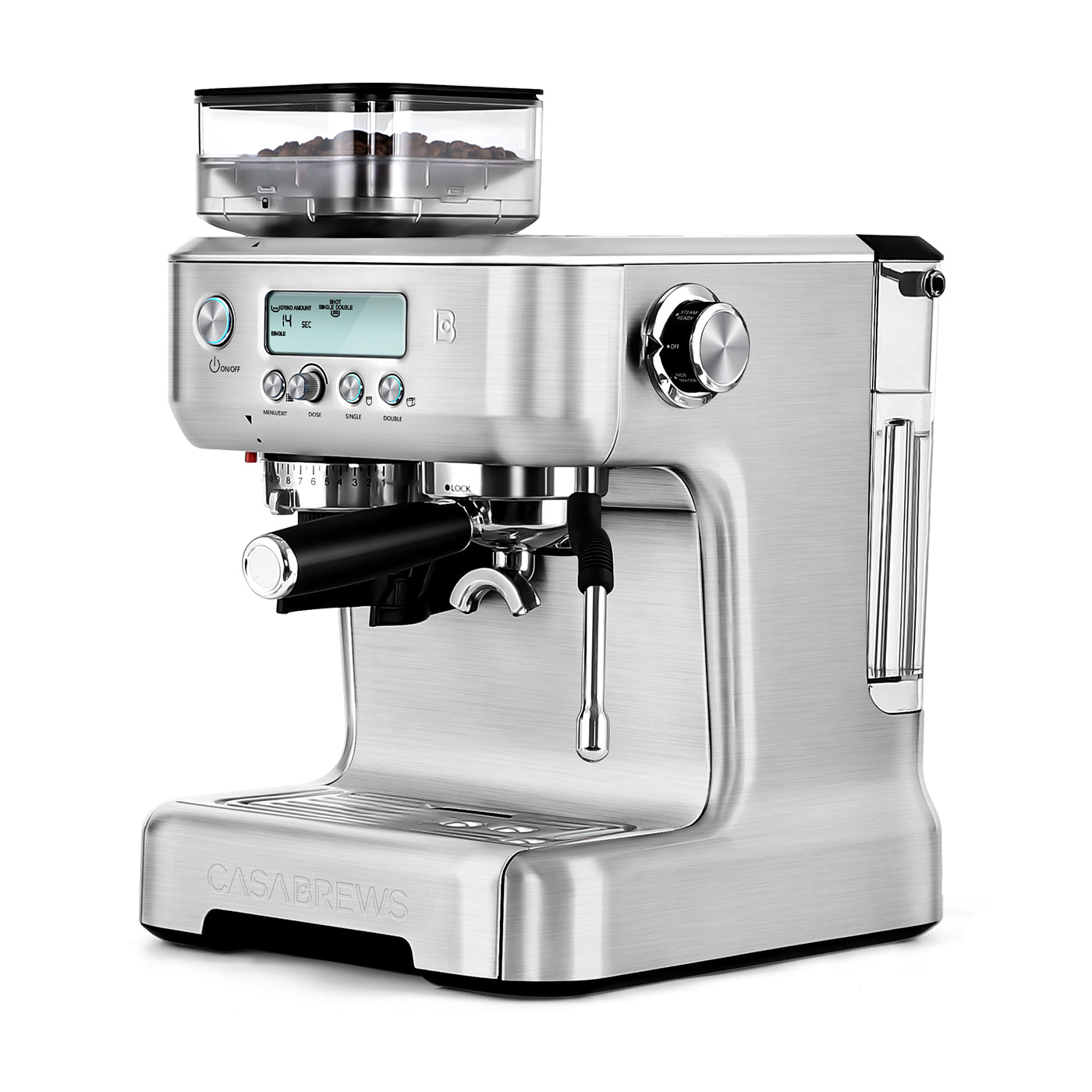 5700 PRO
Perfect results, every time.
Want to be your own barista at home? The Casabrews 5700Pro all-in-one espresso machine will reward you with fresh, delicious shots of espresso from start to finish.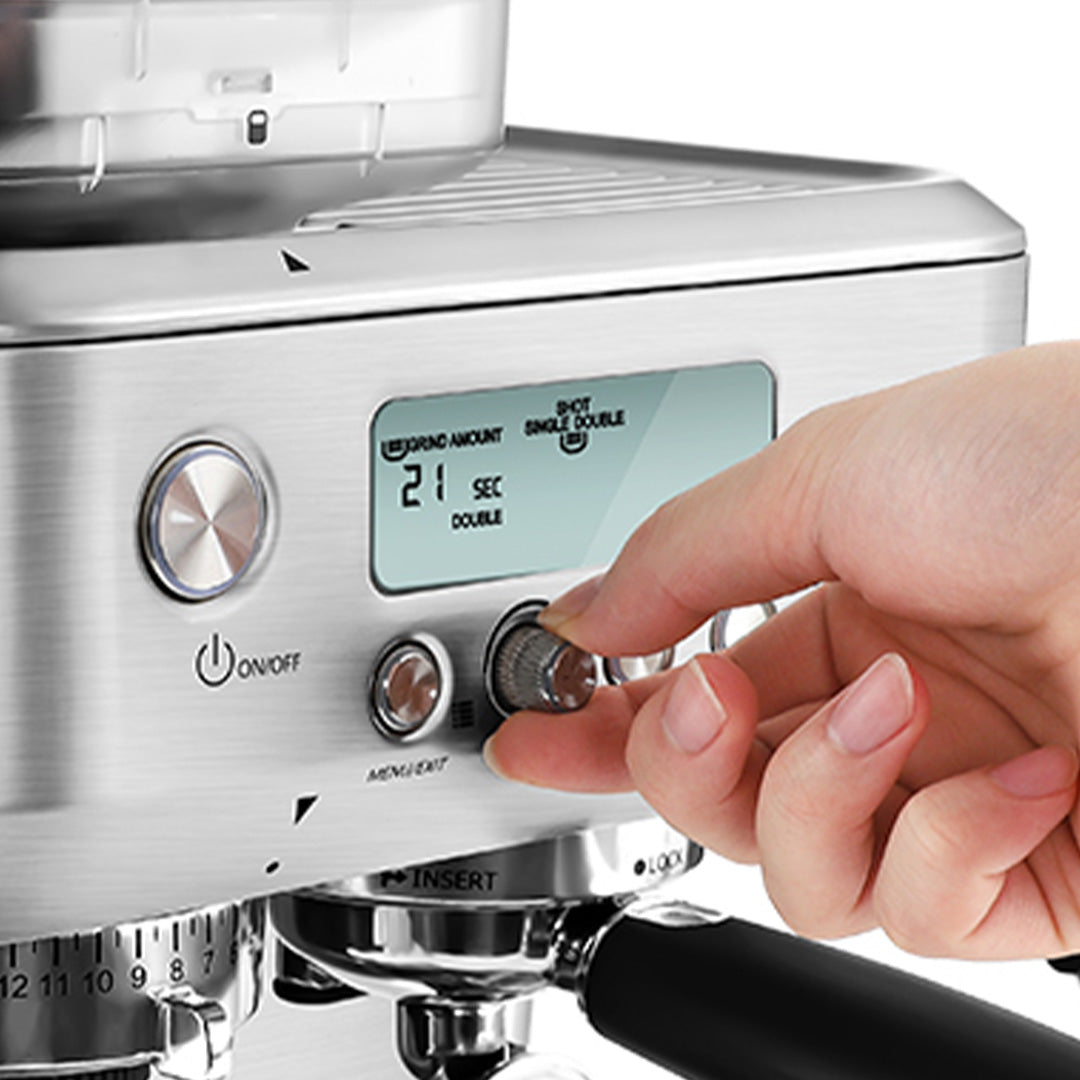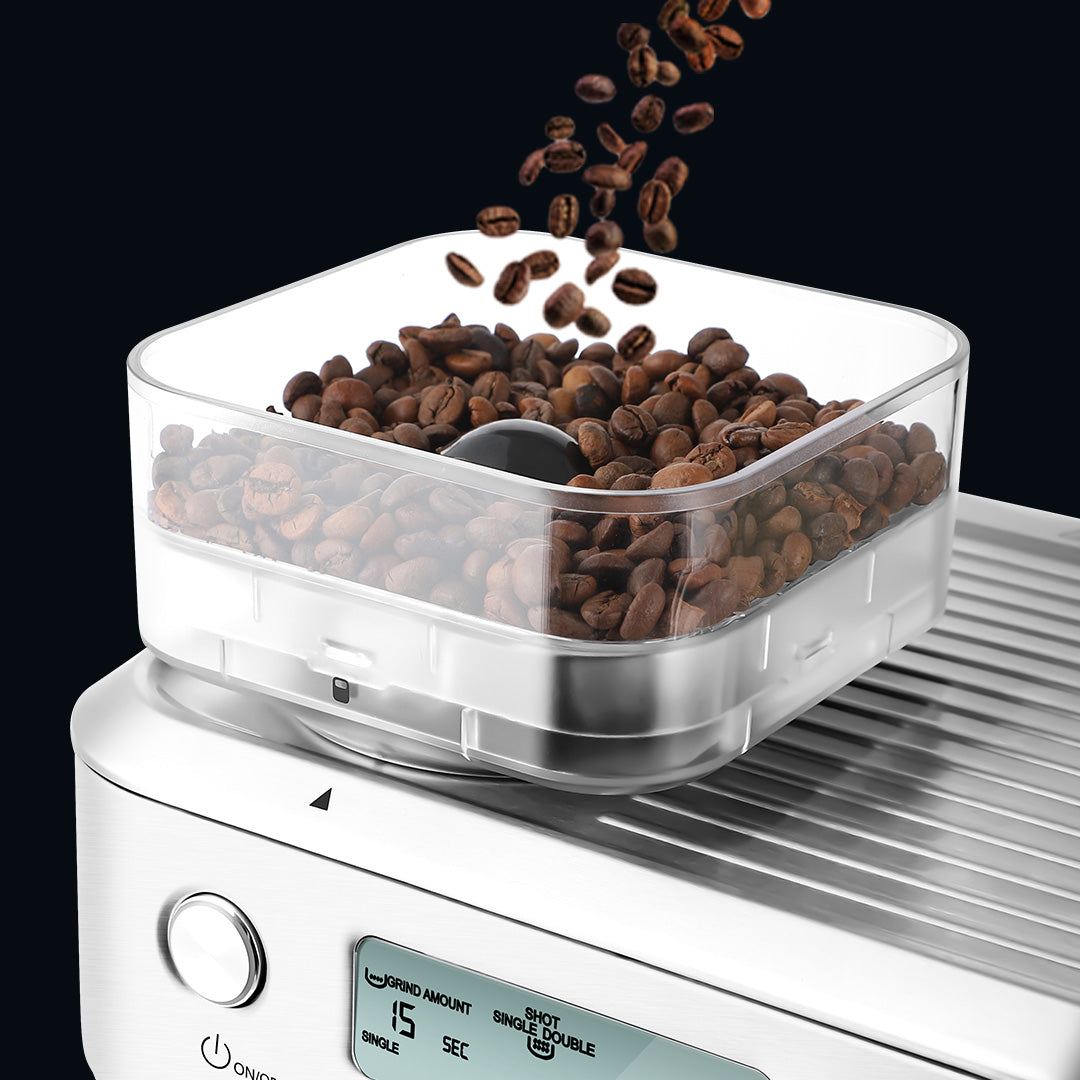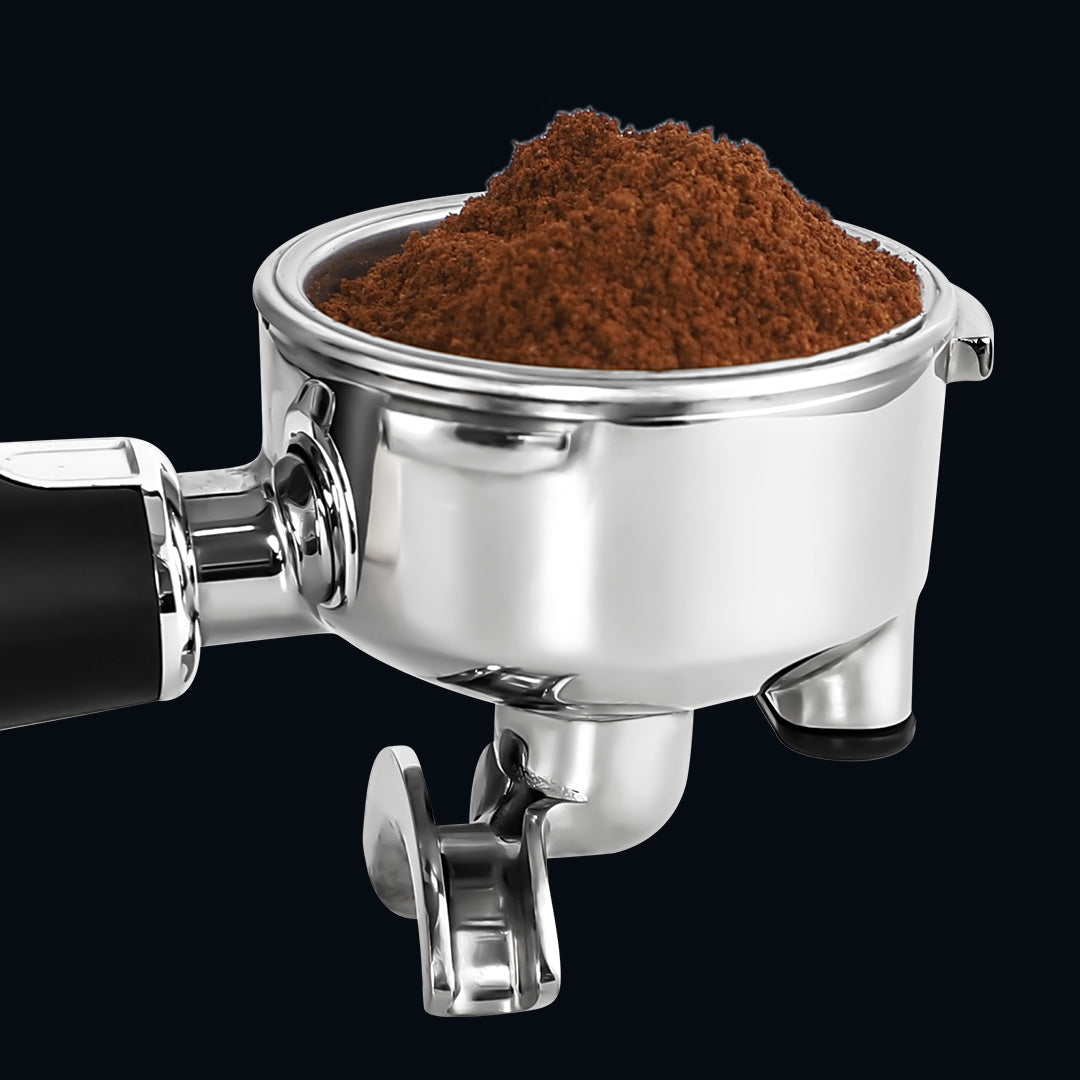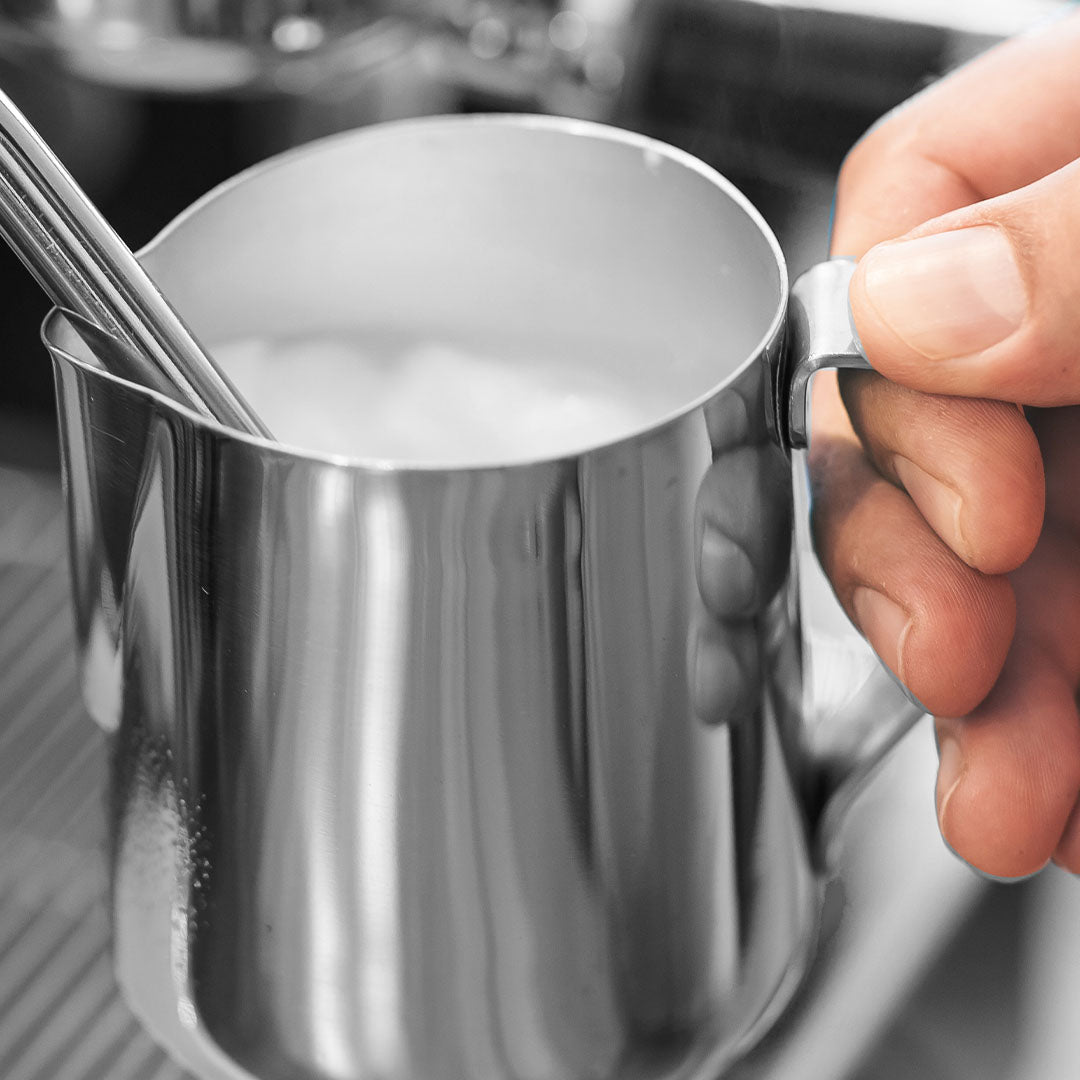 HOW TO ACHIEVE A PERFECT ESPRESSO?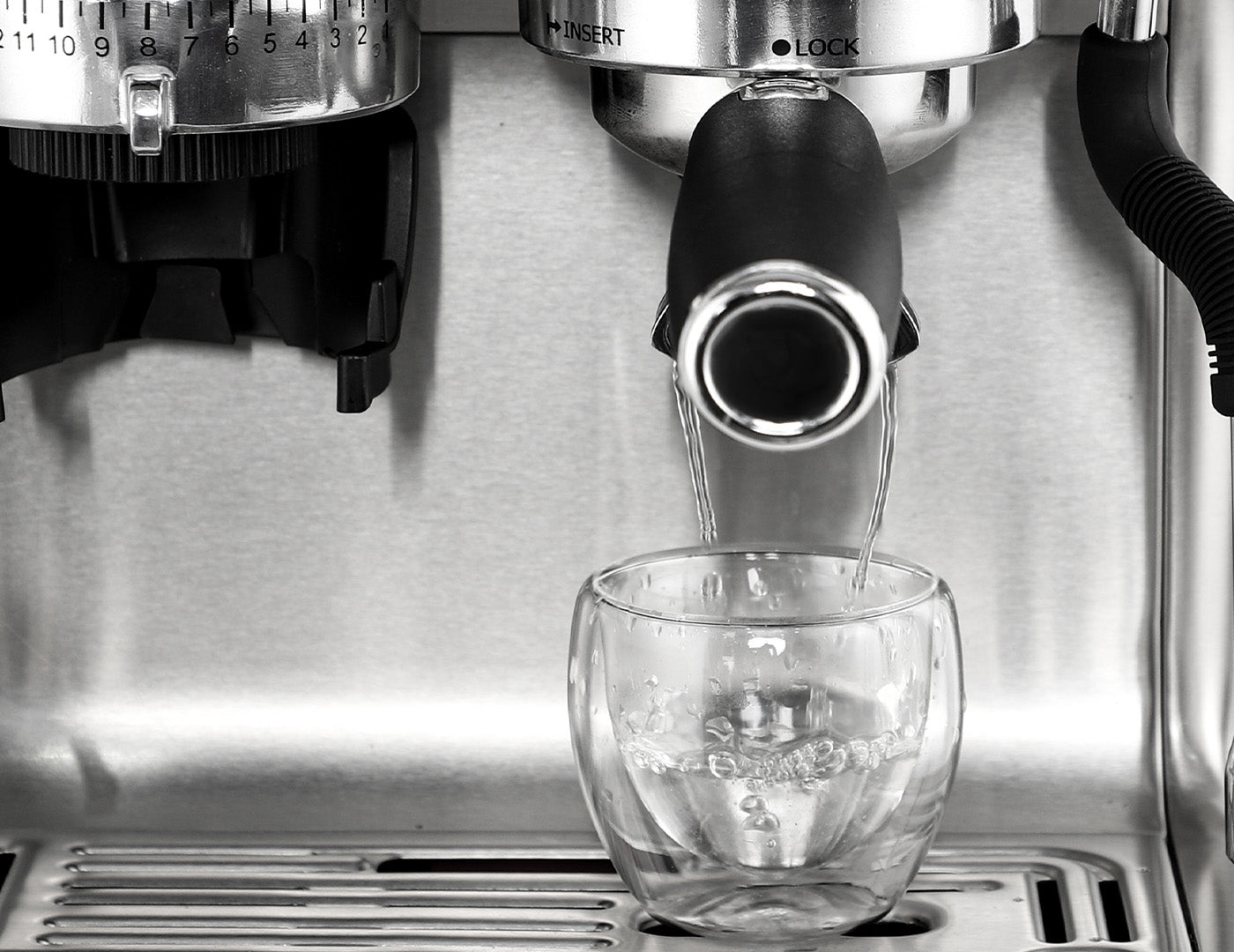 PRE-HEAT
Pre-heat before every first extraction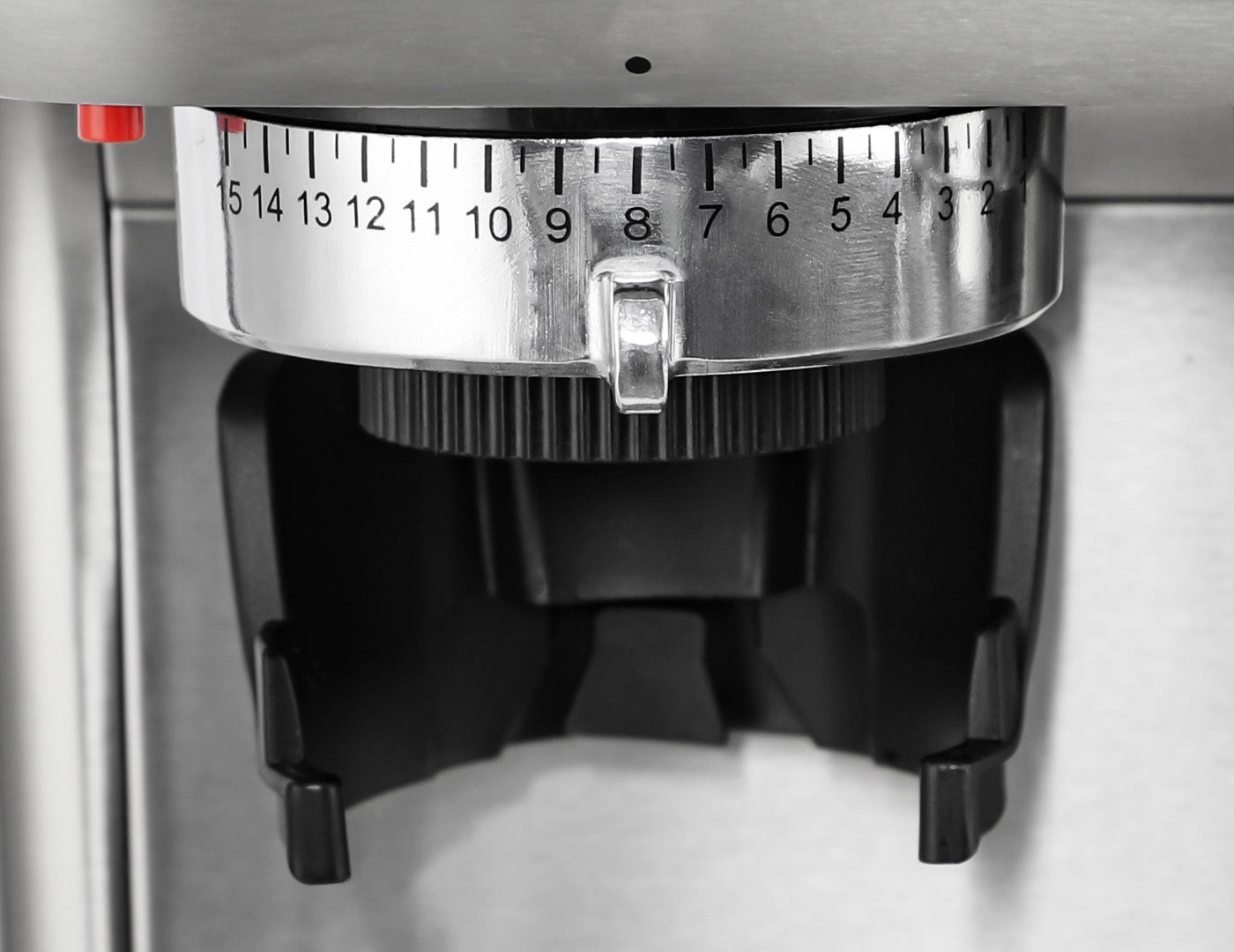 SET
Set the grinder gear to 8, adjusting as required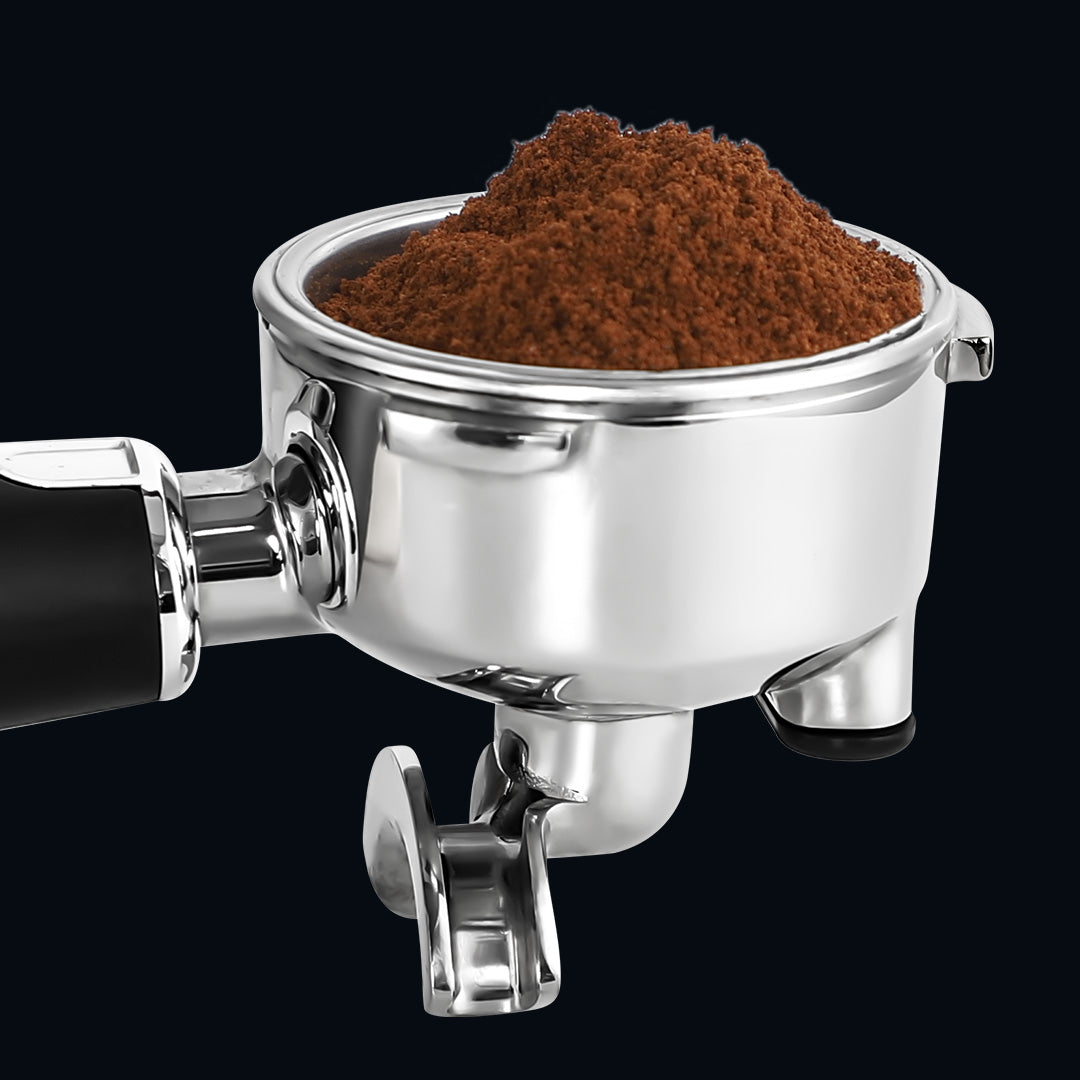 GRIND
11-13 g for single espresso, 18-21 g for double espresso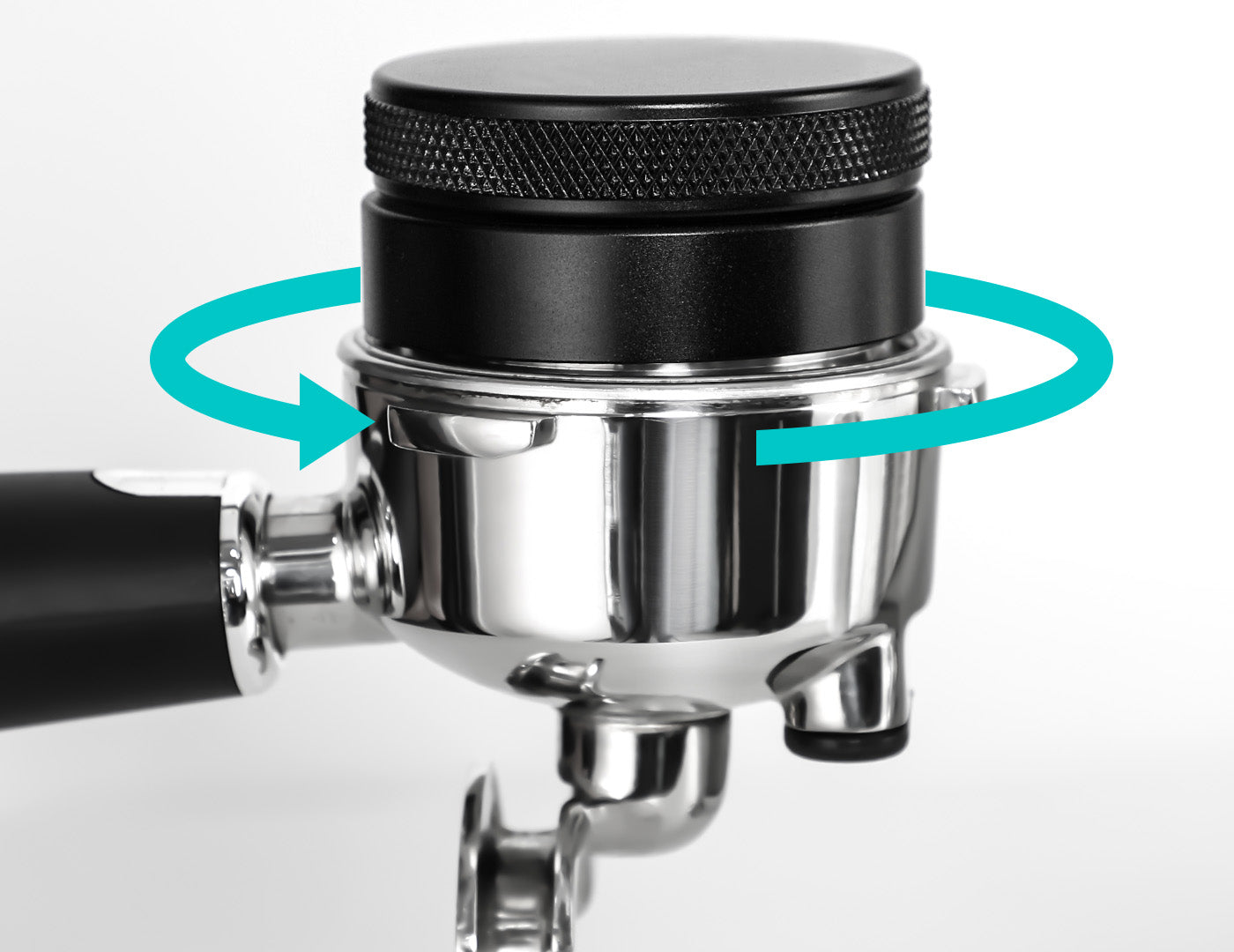 REDISTRIBUTE
Redistribute the surface of coffee ground evenly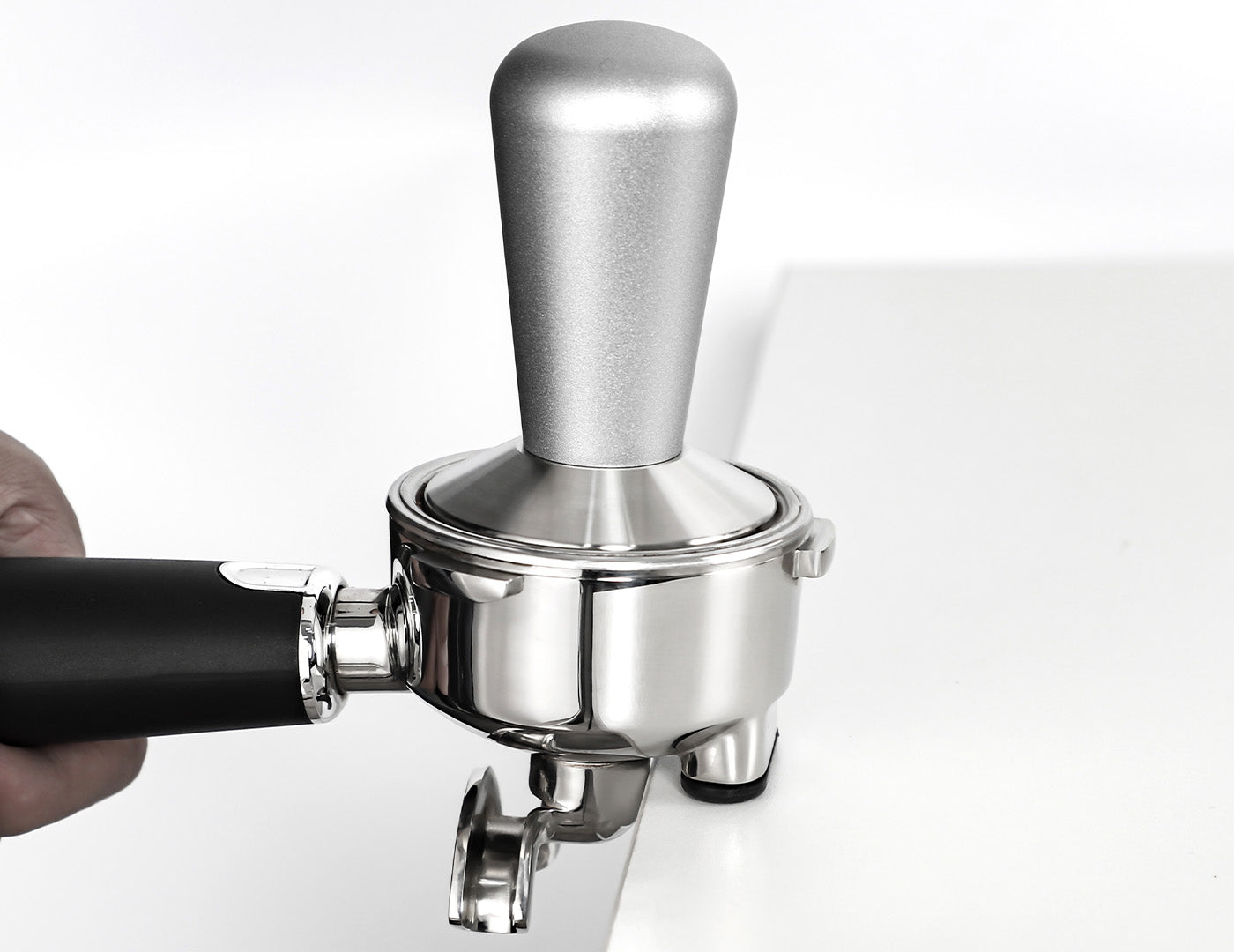 TAMP
Tamp to the"MAX" line of filter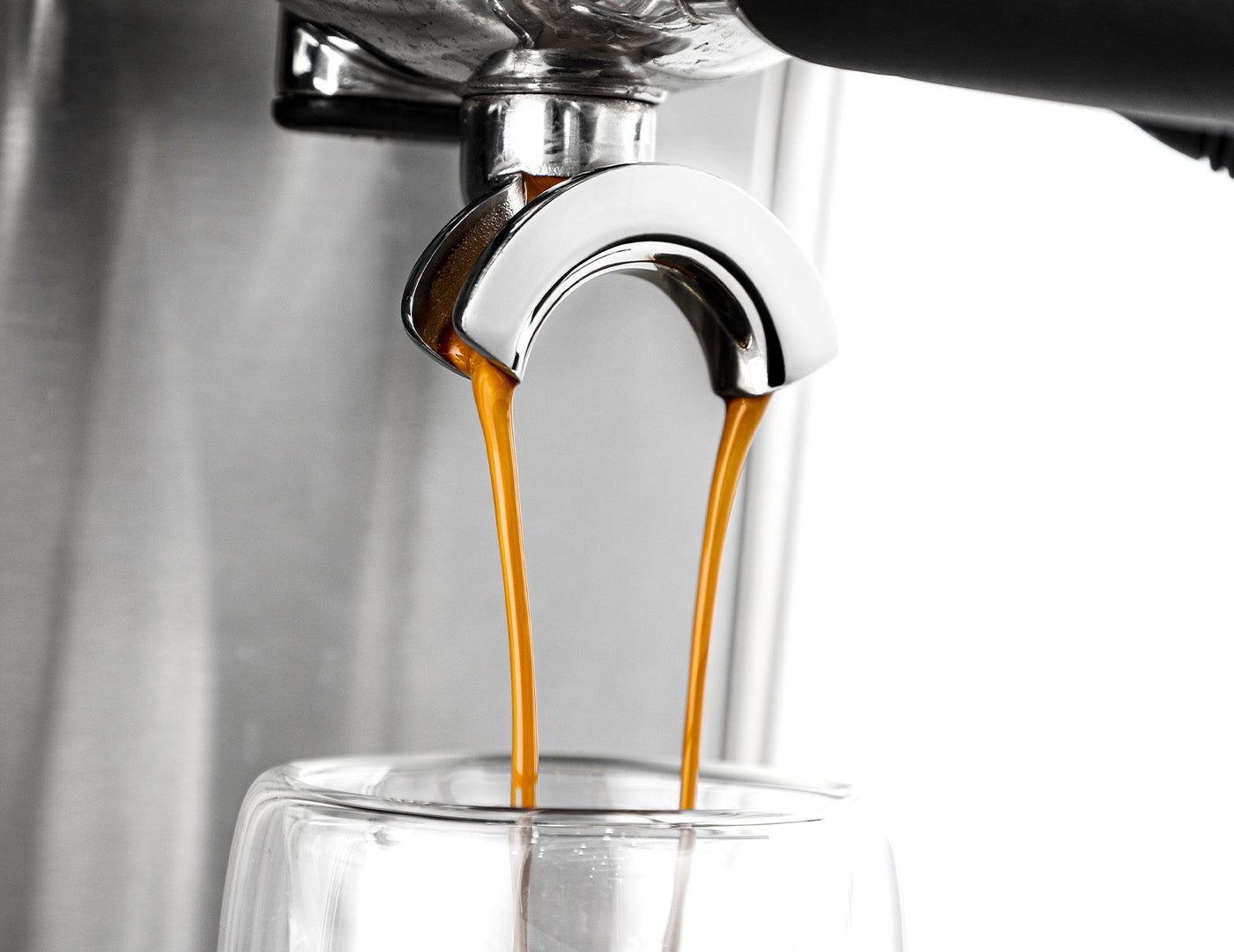 BREW
Start extracting and enjoy the perfect espresso coffee
WHAT COFFEE BEVERAGES CAN I MAKE WITH THIS MACHINE?
Accessories
58mm Stainless Steel Portafilter x 1
1 Cup & 2 Cup Single Wall Filter Basket x 1
Coffee Measuring Scoop x 1
Manual Stainless Steel Tamper x 1
Cleaning Brush x 1
Cleaning Needle x 1
Manual x 1
Coffee Distributor x 1
Milk frothing Pitcher x 1
Tamping Mat x 1
Decorating Pen x 1
Extra Grinder x 1
Integrated Burr Grinder
Steel Conical Burrs
Memory Function
Warrantys
1 Year Limited Product Warranty
Capacity
Bean Hopper Capacity-o.4 Gallons
Water Tank Capacity-91OZ
Pressure Gauge
Extraction Feedback Pressure Gauge
Dimensions (WxDxH)
Steel Conical Burrs
11.2'' x 12.8'' x 16.5''
Interface
Simple Button Control
Milk Texturing
Manual Milk Texturing
Power
1500 Watts
LCD Display Screen
With Grinding and Extracting
Progress Animations
Grind Setting
15 Precision Grind Settings
Brewing System
20 Bar Italian Pump
Thermal Block System
PID Temperature Control
1500W Thermocoil–Integrated Stainless Steel Water Path Accurately
Controls Water Temperature
Voltage
110V-120V
Settings
Single Or Double Shots
Adjustable Grind
Amount & Manual Over-ride
Frequently asked questions

Yes, this machine has received certifications from ETL, FDA, CA65, BPA ISO, ensuring its compliance with safety and quality standards.

Absolutely! This all-in-one espresso machine allows you to make a variety of coffee beverages, including espresso, cappuccino, latte, and more.
Yes, please brew with the double-cup filter and press the double-cup button.
This all-in-one espresso machine is made of high-quality stainless steel, ensuring durability and a sleek appearance.
The built-in grinder of this model possesses memory function, it could memorize the does you ground last time automatically. Just push the portafilter inside the filter bracket once to engage the grinding activation switch. For more information about the memory function, please check the users guide.