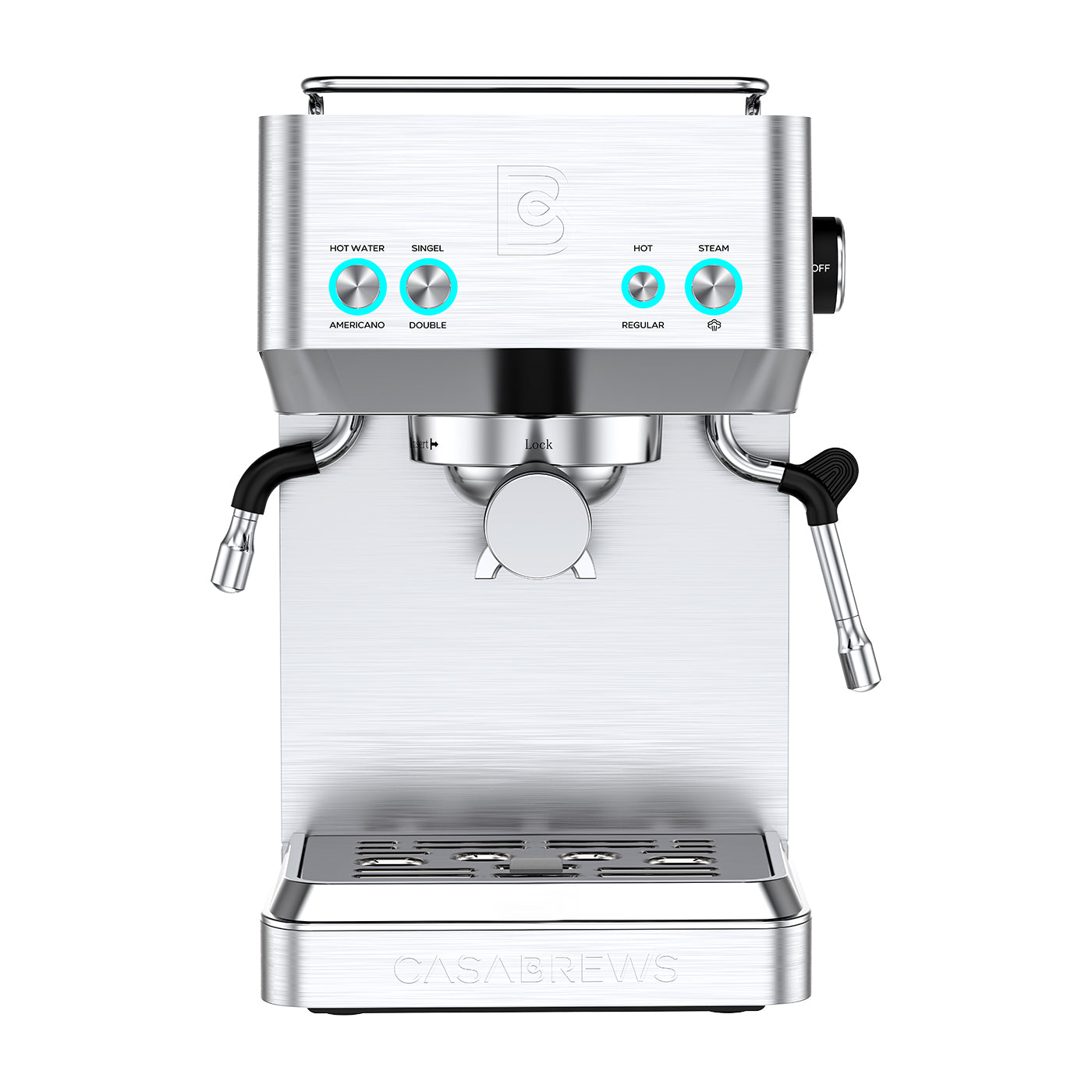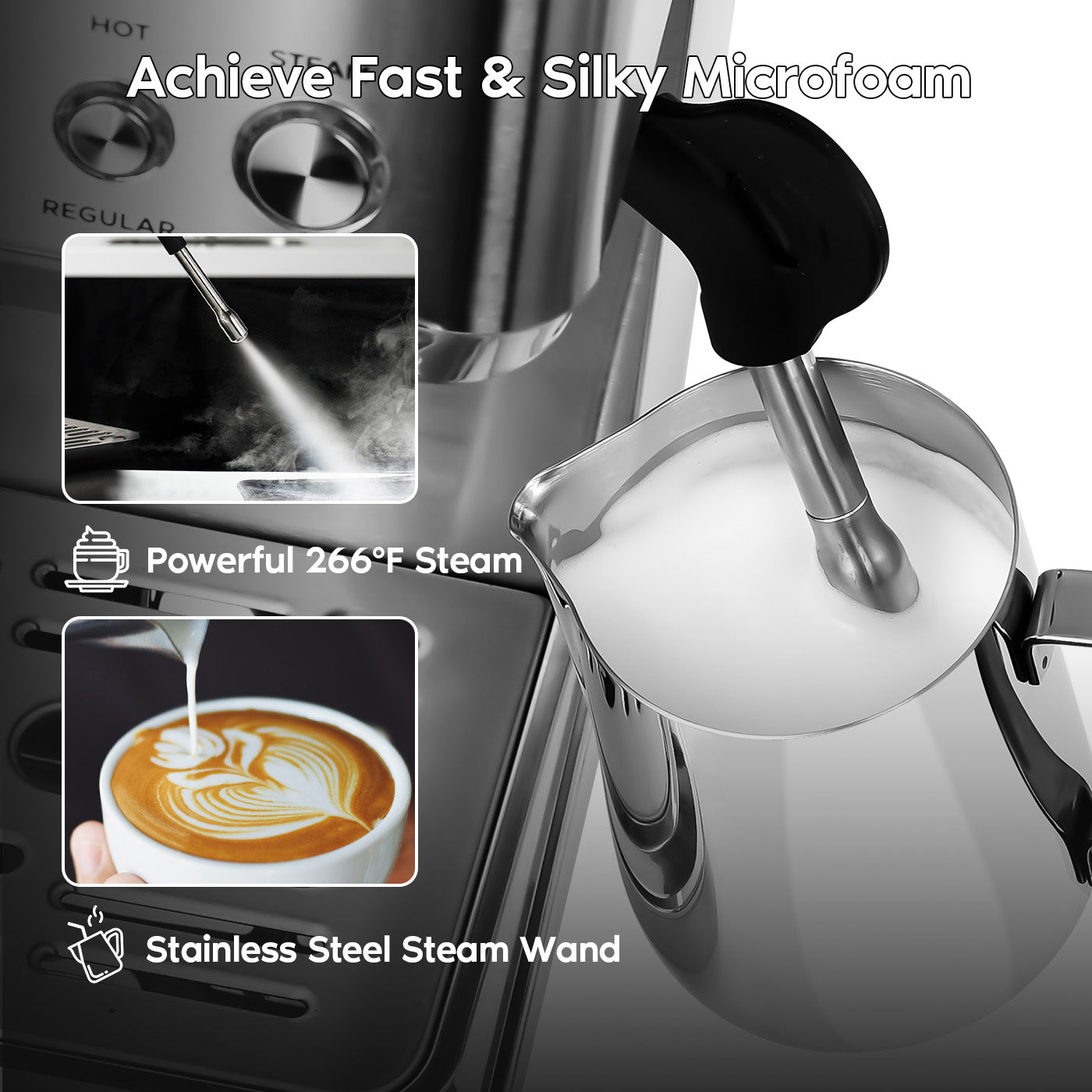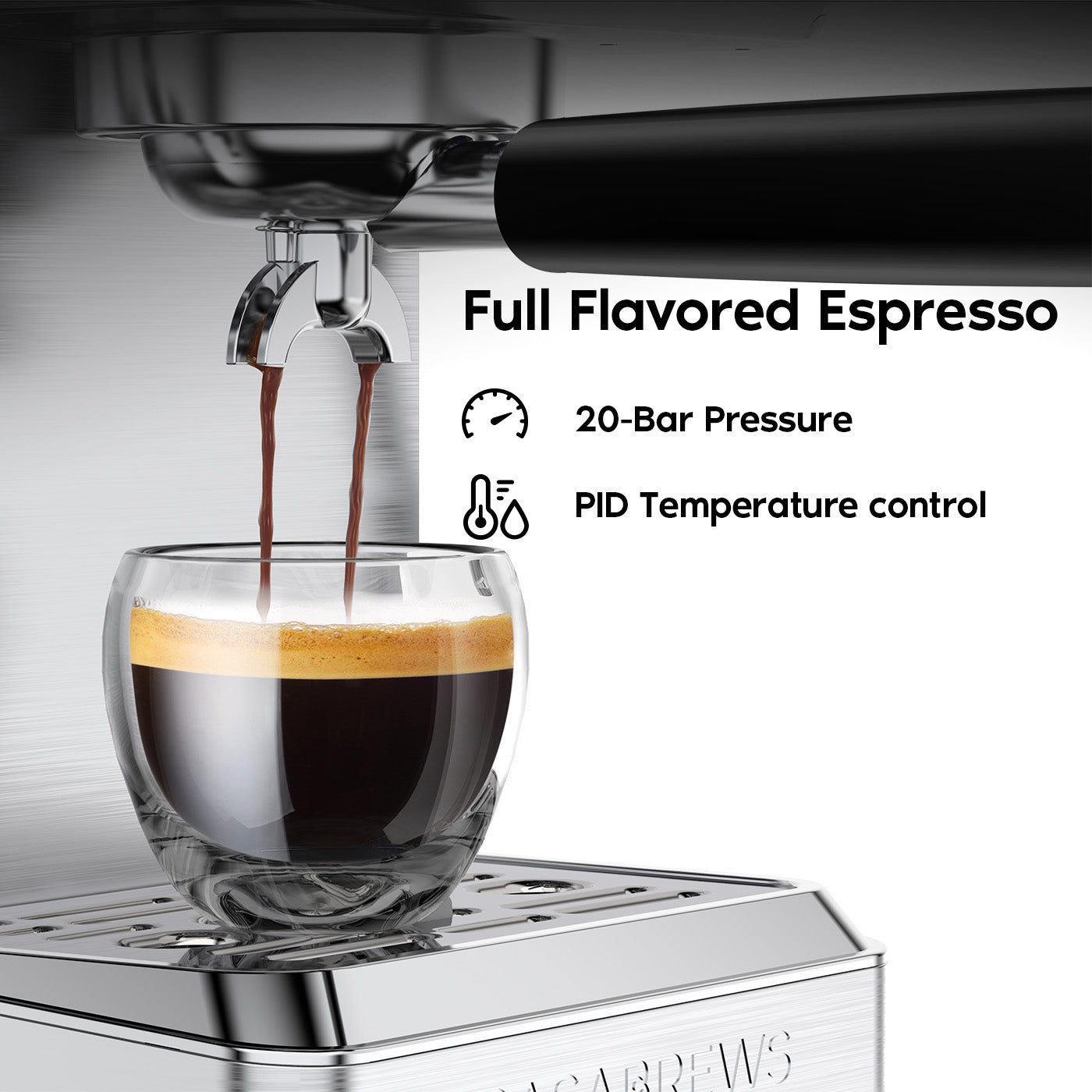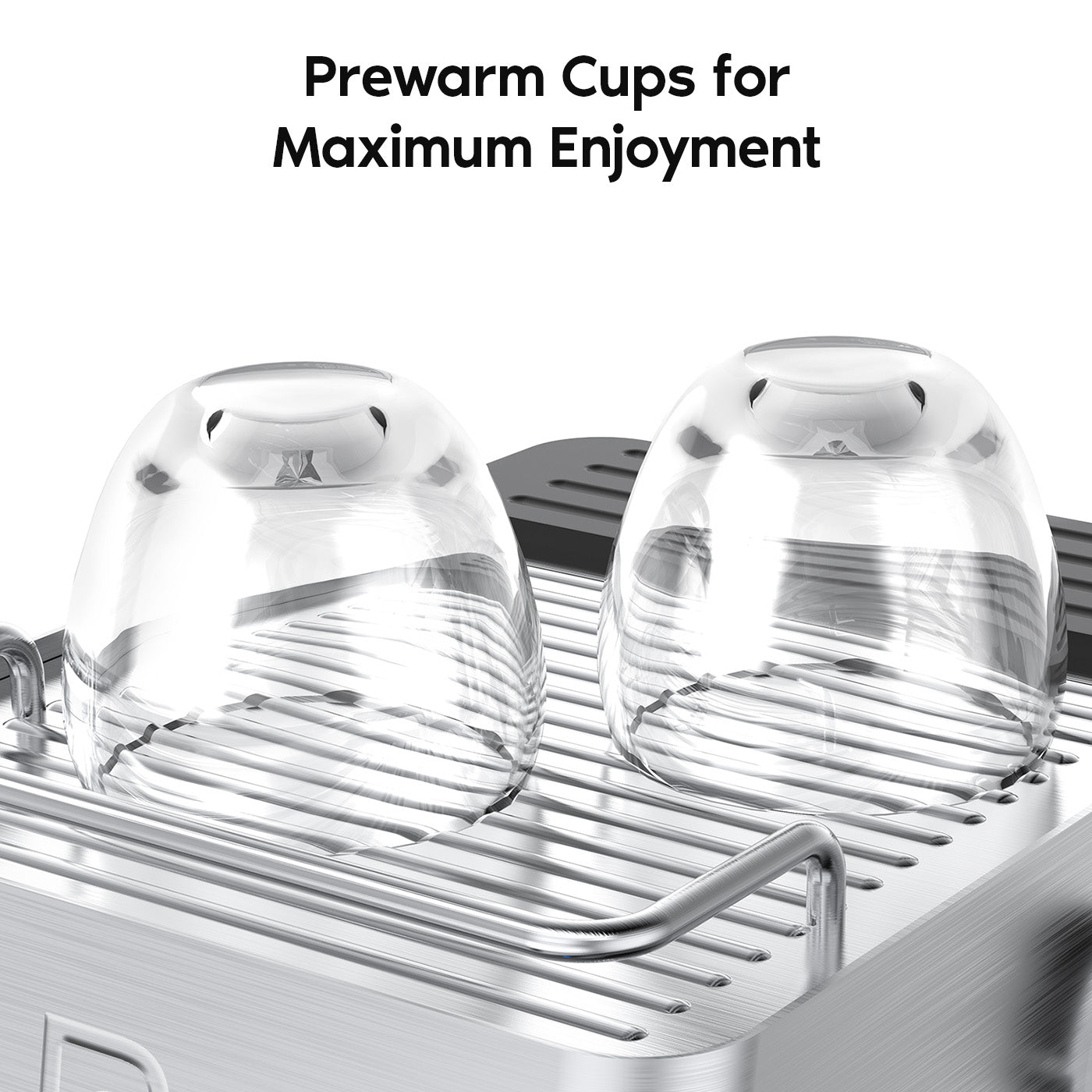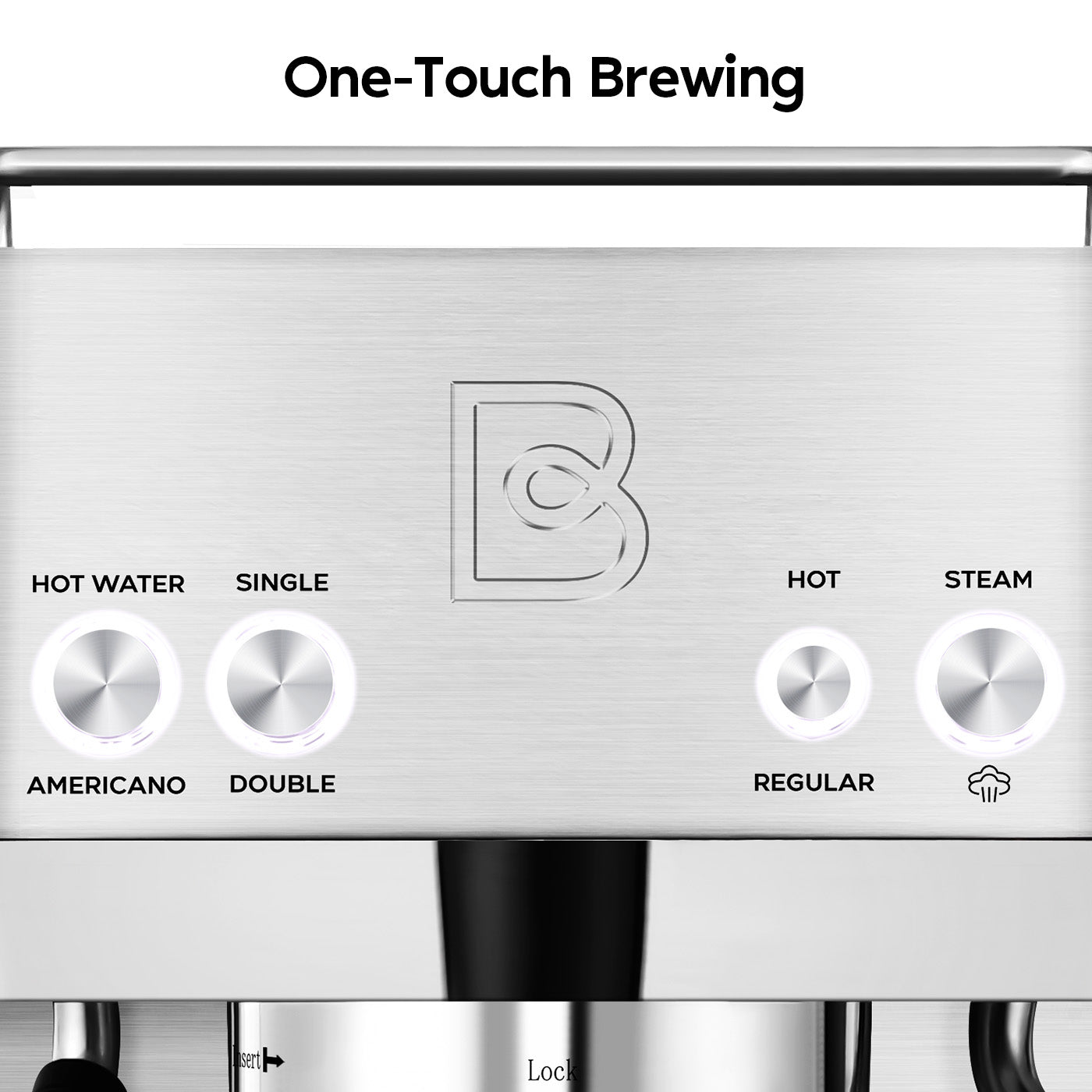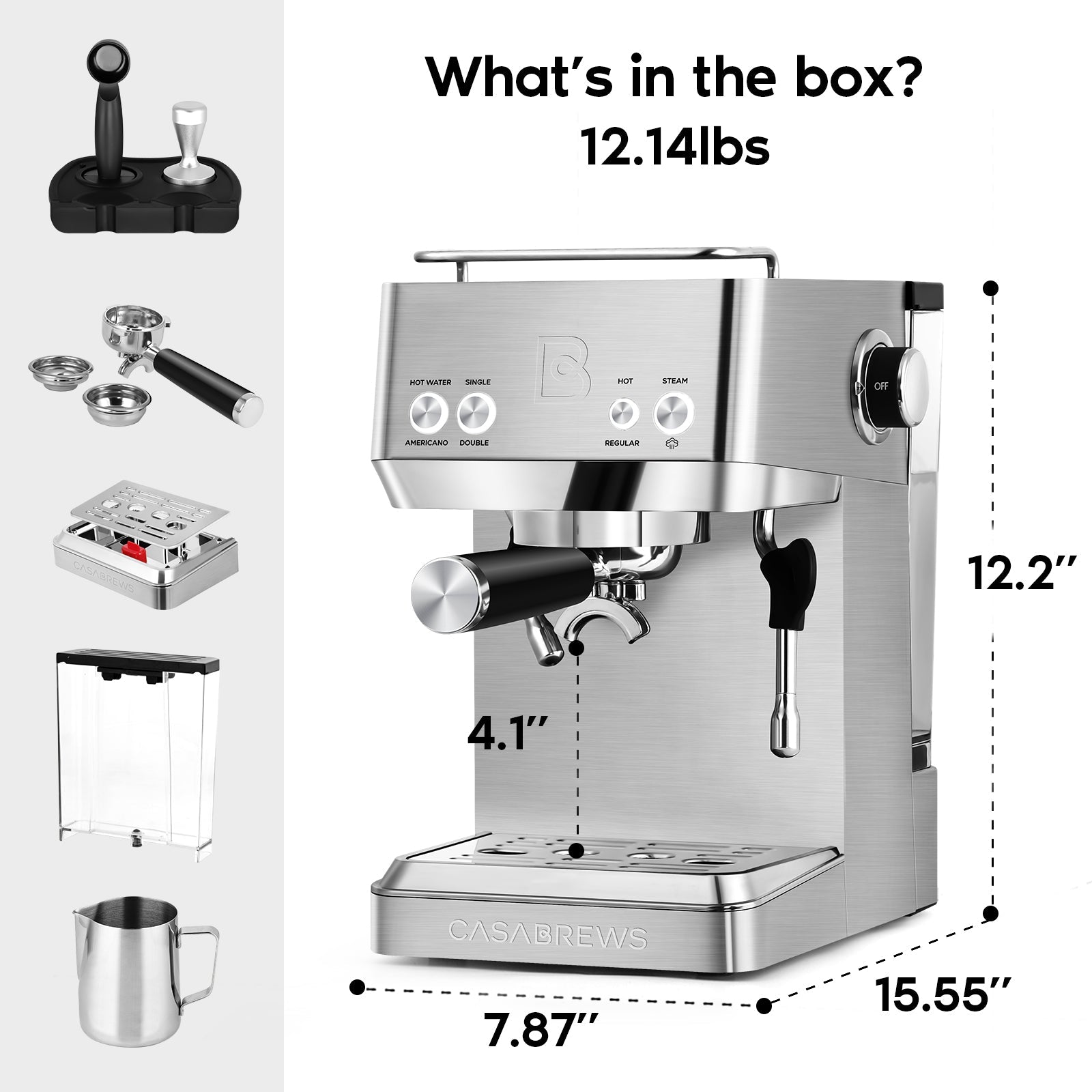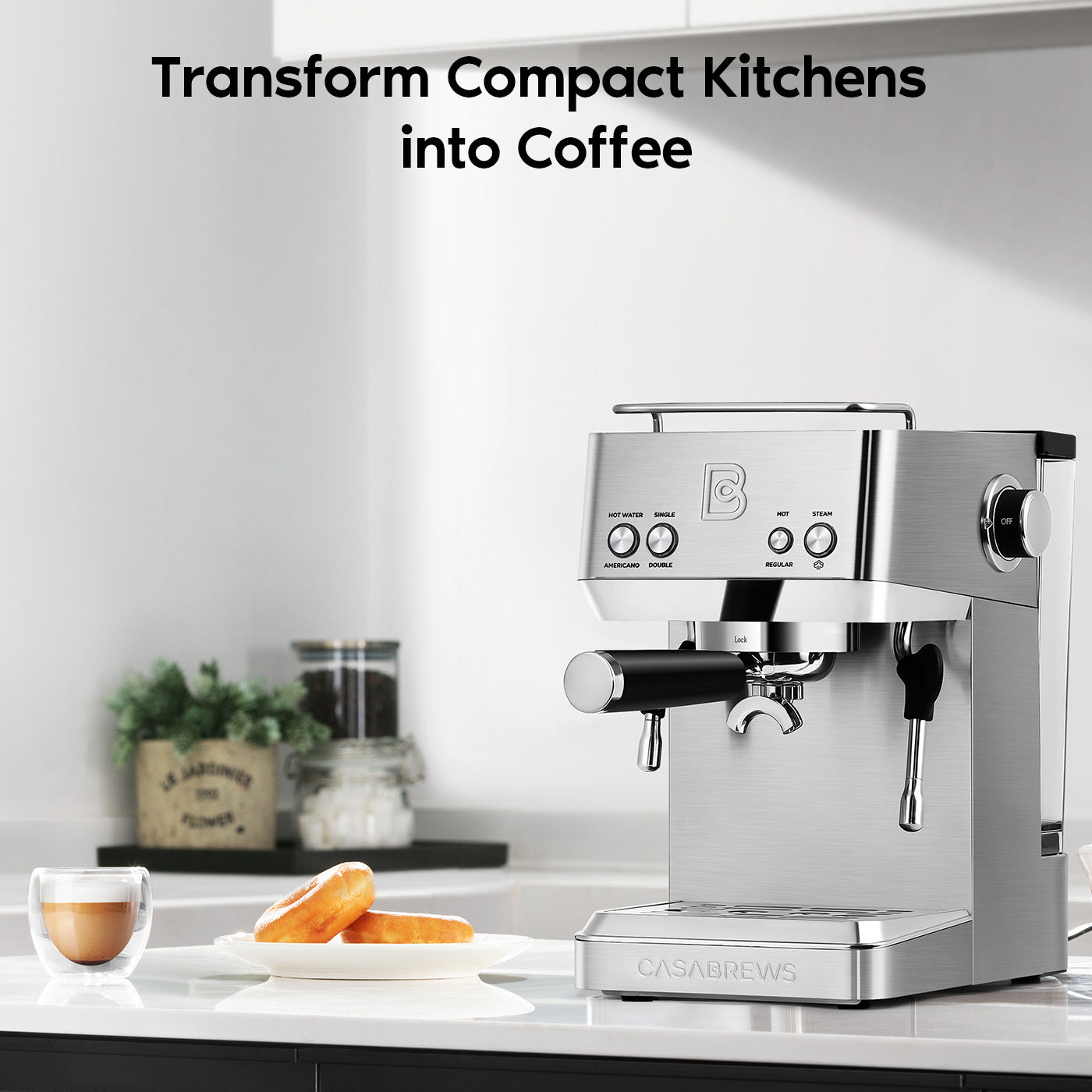 CASABREWS 4700GENSE™ 20-Bar Espresso & Americano Maker with Steam Wand & Temperature Control
[NEW ARRIVAL] The CASABREWS 4700GENSE espresso machine is a versatile home coffee solution, offering the ability to prepare a variety of espresso-based drinks, including Americanos, lattes, cappuccinos, and macchiatos. Its compact stainless steel design makes it stylish and durable, suitable for home or office use and a great gift choice for various occasions. This 3-in-1 semi-automatic espresso machine boasts a 20-bar professional Italian pump and a 1350W powerful motor for top-quality extraction and a rich aroma. It includes a separate hot water wand, allowing you to make both Americanos and hot water for tea. The powerful steam wand creates creamy, rich microfoam for milk foam art and flavor enhancement. With two brewing temperature modes, this espresso maker ensures your coffee is just the right temperature. It's user-friendly with a simple dial interface, a detachable 51 oz water tank, and backed by a 12-month warranty.
New arrival, meet the fast and perfect extraction
Tailor your coffee to perfection by adjusting the flow rate, giving you full control over flavor and strength
Enjoy flawless Americanos with ease using the dedicated hot water spout, preserving your coffee's flavor
Pick your perfect brew temperature, from piping hot to a milder warmth, for a personalized coffee experience
Its automatic pressure release and cooling system ensure safety and smooth transitions between brewing tasks, no waiting required

Free Shipping USA
Enjoy free shipping on all orders within the USA, no minimum purchases required. Your order is sent via FedEx or UPS and will arrive within 2–5 business days.

30-Day Money-Back Guarantee
100% satisfaction guaranteed. Don't like it? No hard feelings. We offer worry-free returns initiated by the customer within 30 days of the delivery date.

Warranty & Support
All of our products are made with care and covered by a 1-year warranty. Our support team will get back to you as soon as we can. Safe Checkout
Shopify's compliance covers all six PCI standard categories and applies to every store using our platform. We work hard to keep our shopping cart and ecommerce hosting secure.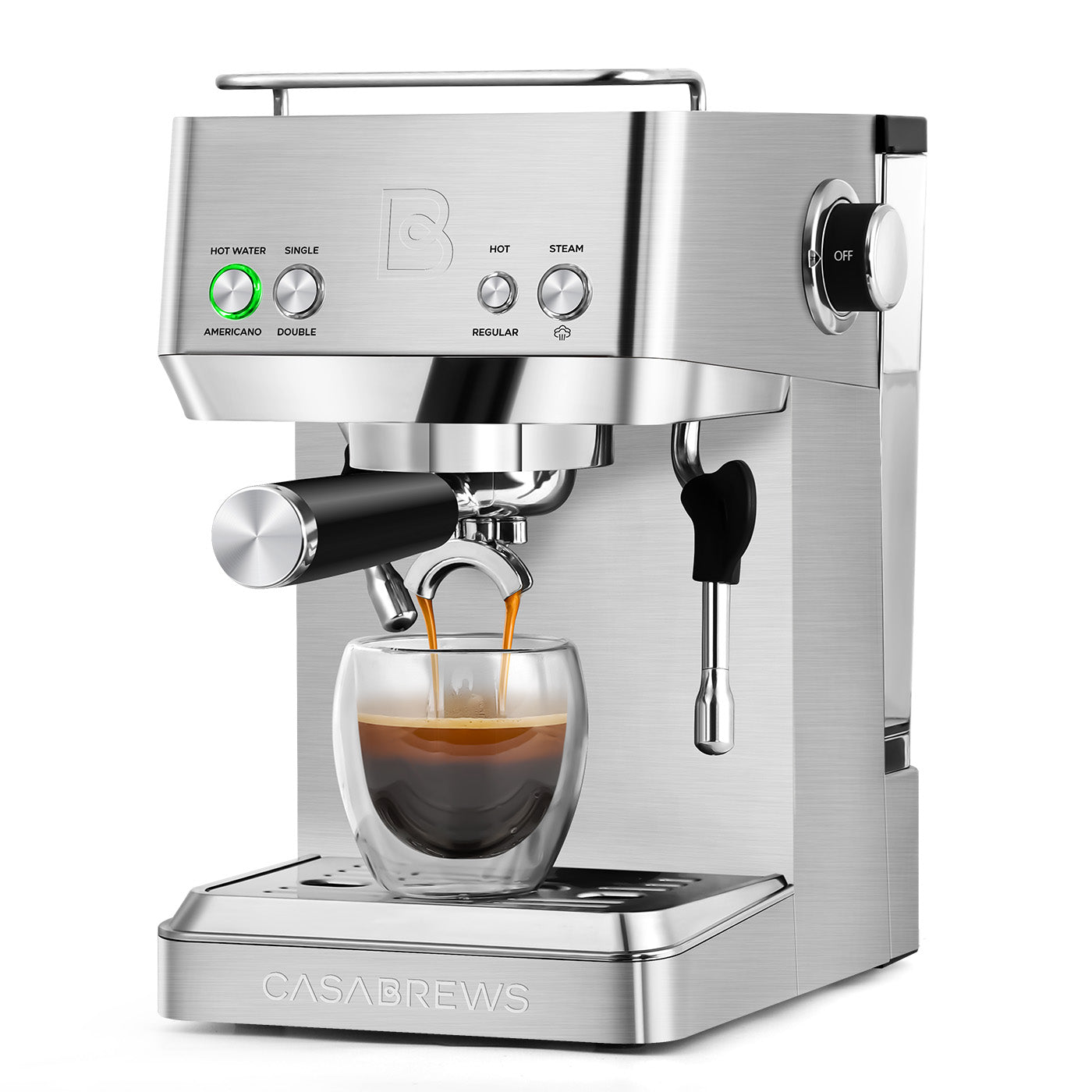 20-Bar COMPACT ESPRESSO MACHINE 4700GENSE
Compact Excellence for Home Coffee Enthusiasts
Elevate your coffee experience with the 4700gense: a compact, feature-packed machine for small to medium kitchens.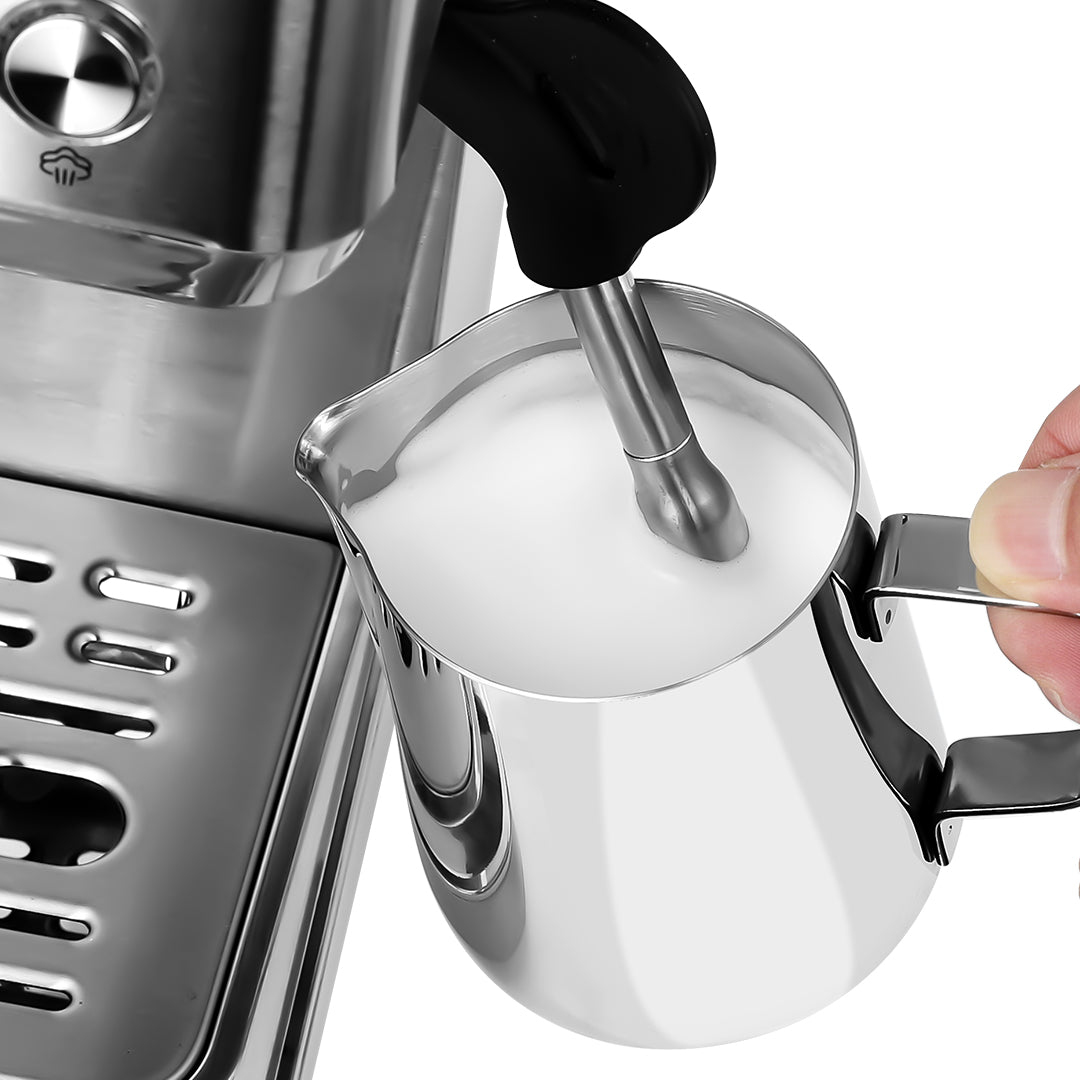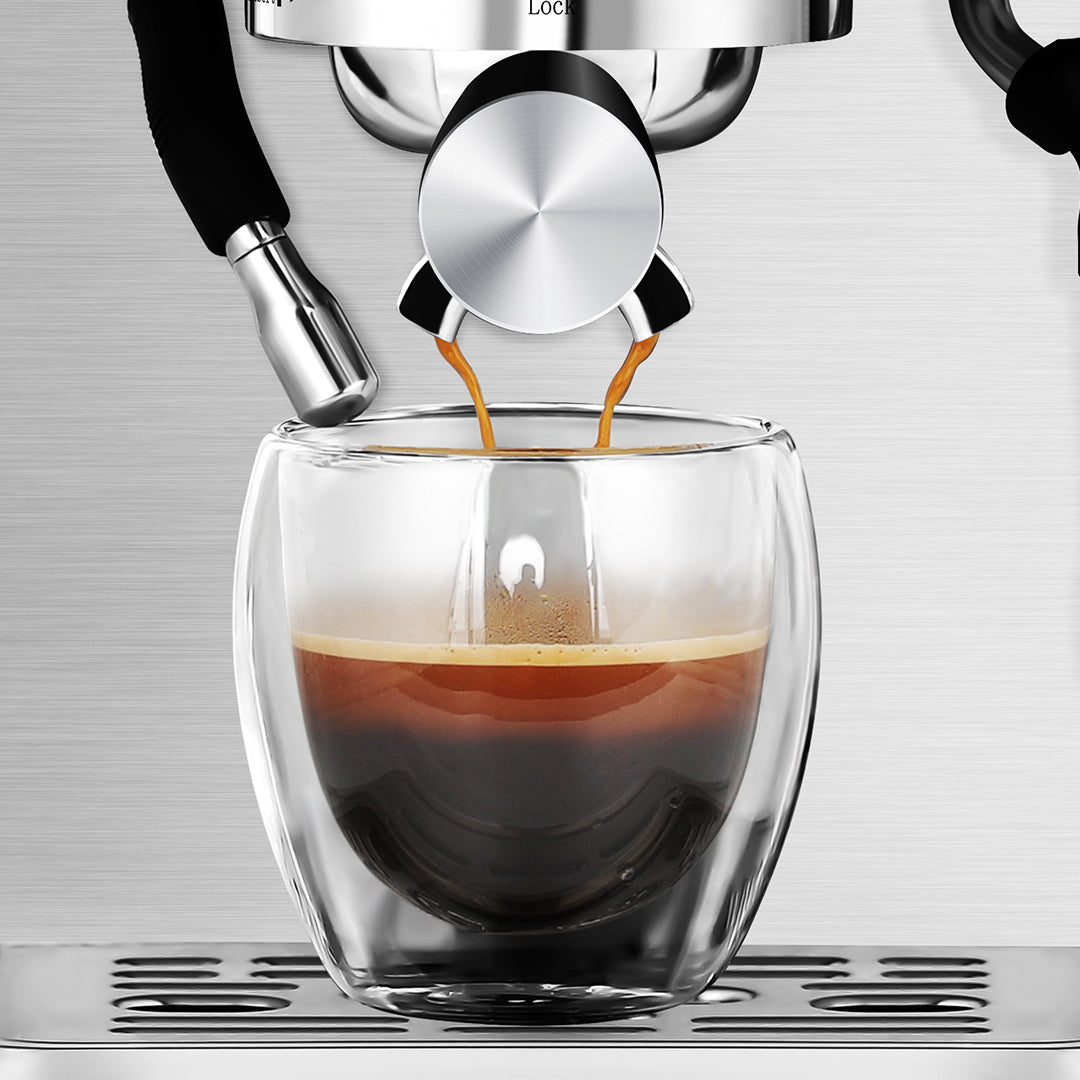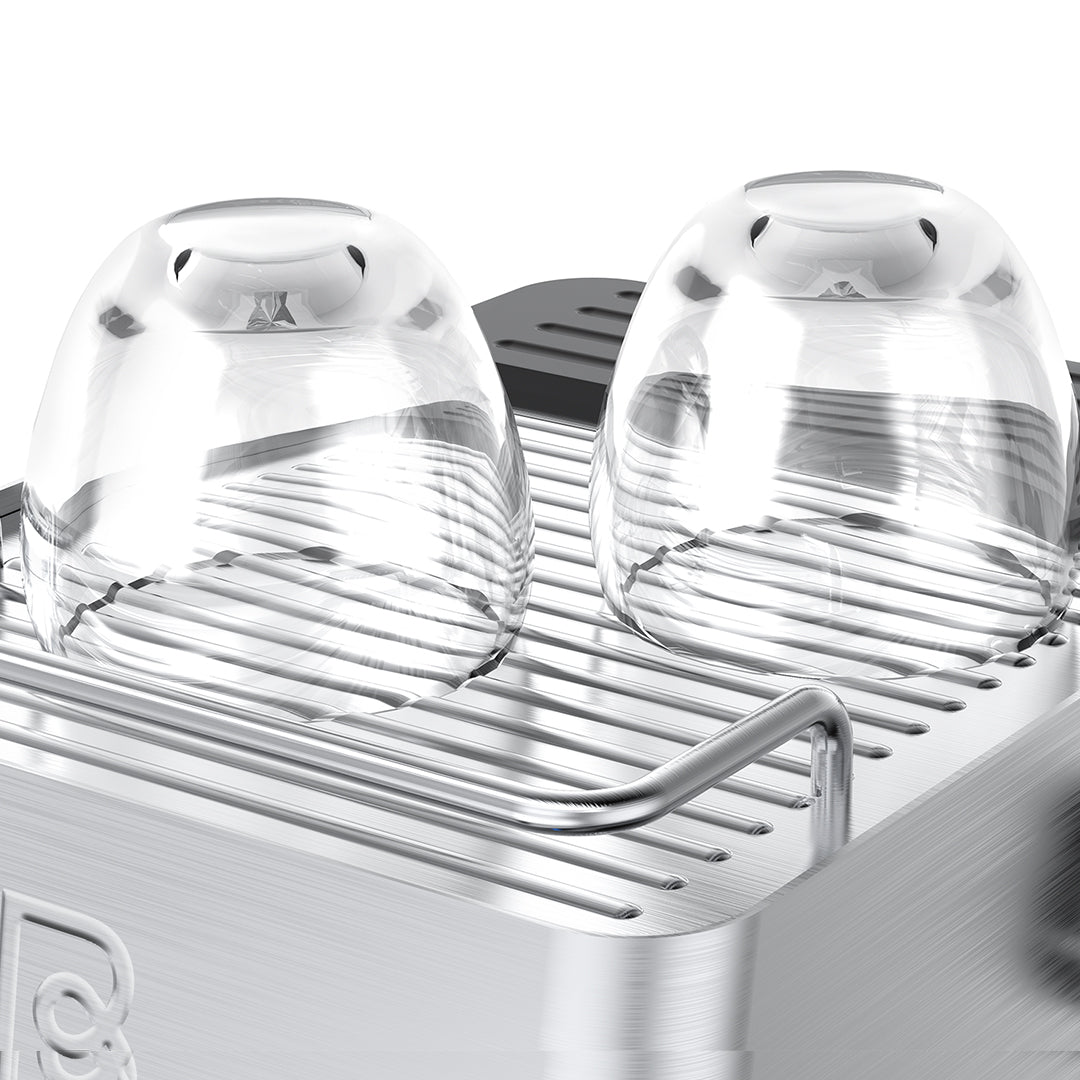 WHAT COFFEE BEVERAGES CAN I MAKE WITH THIS MACHINE?