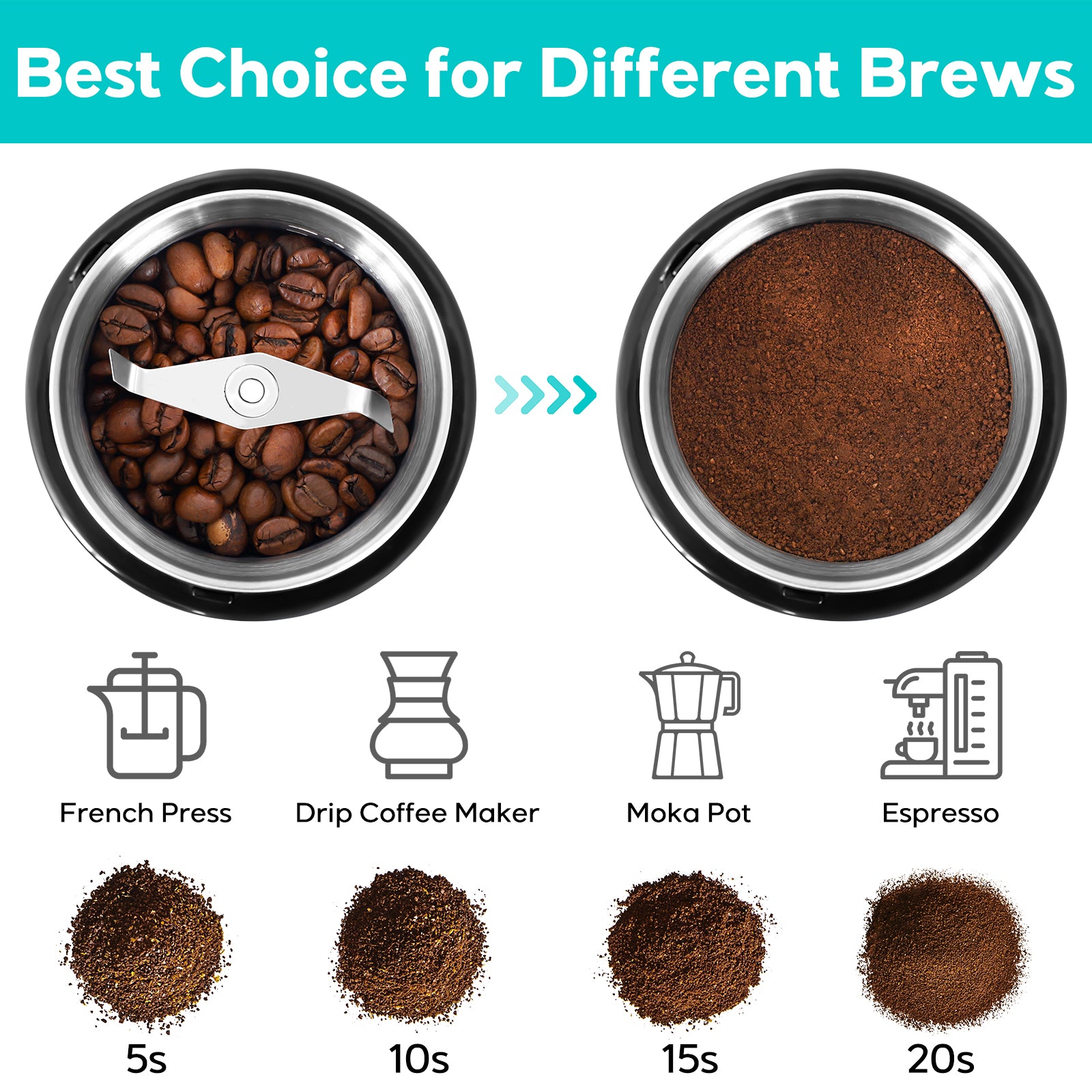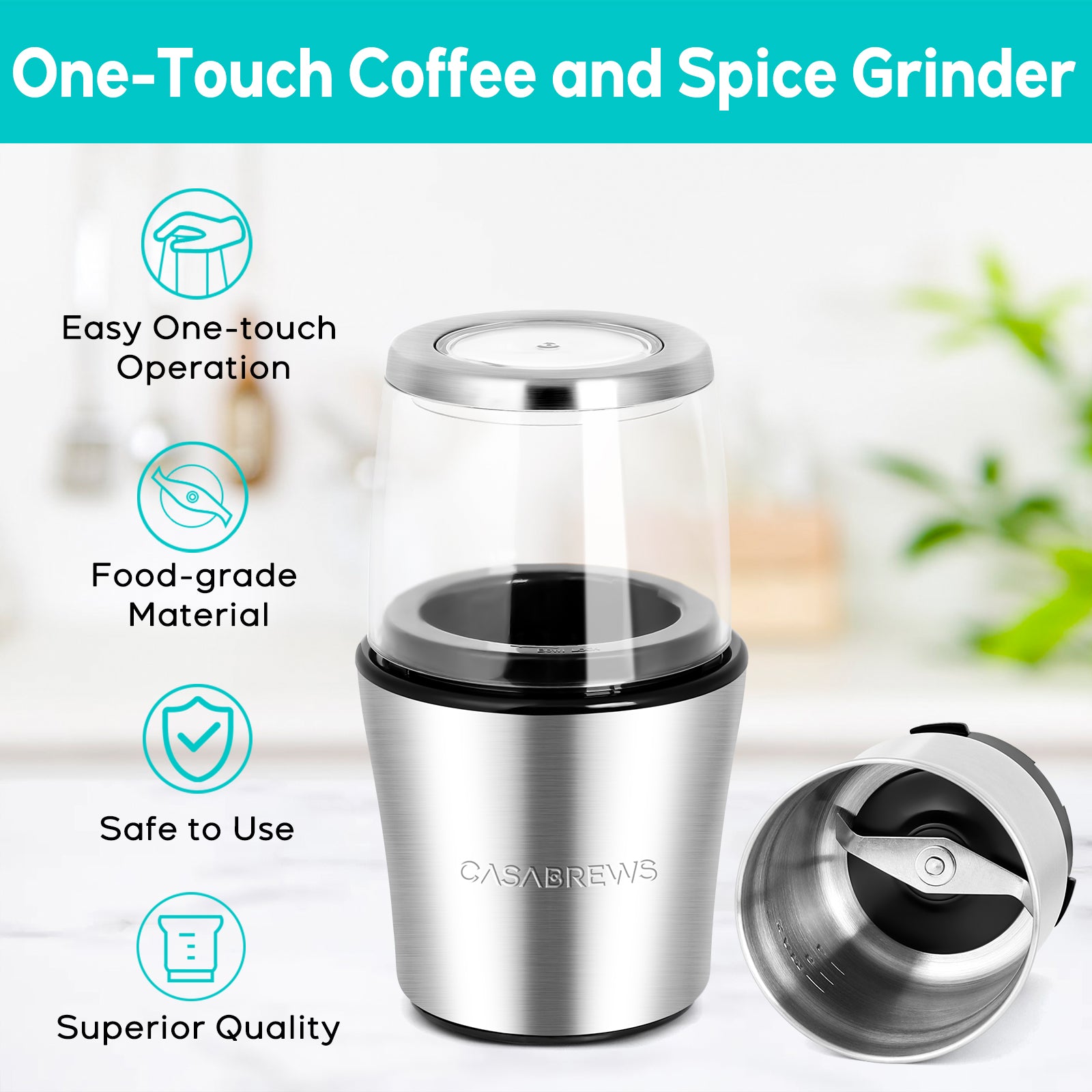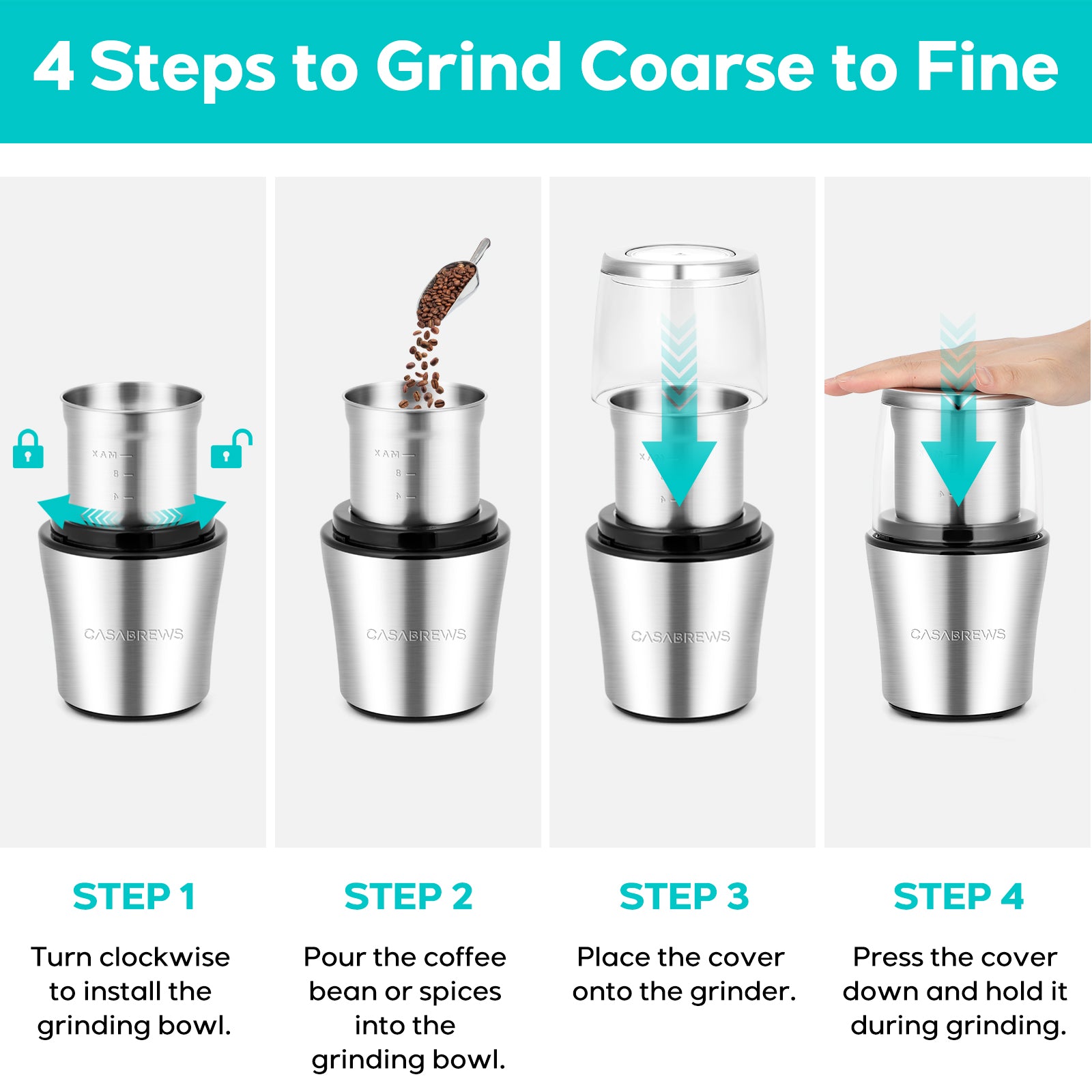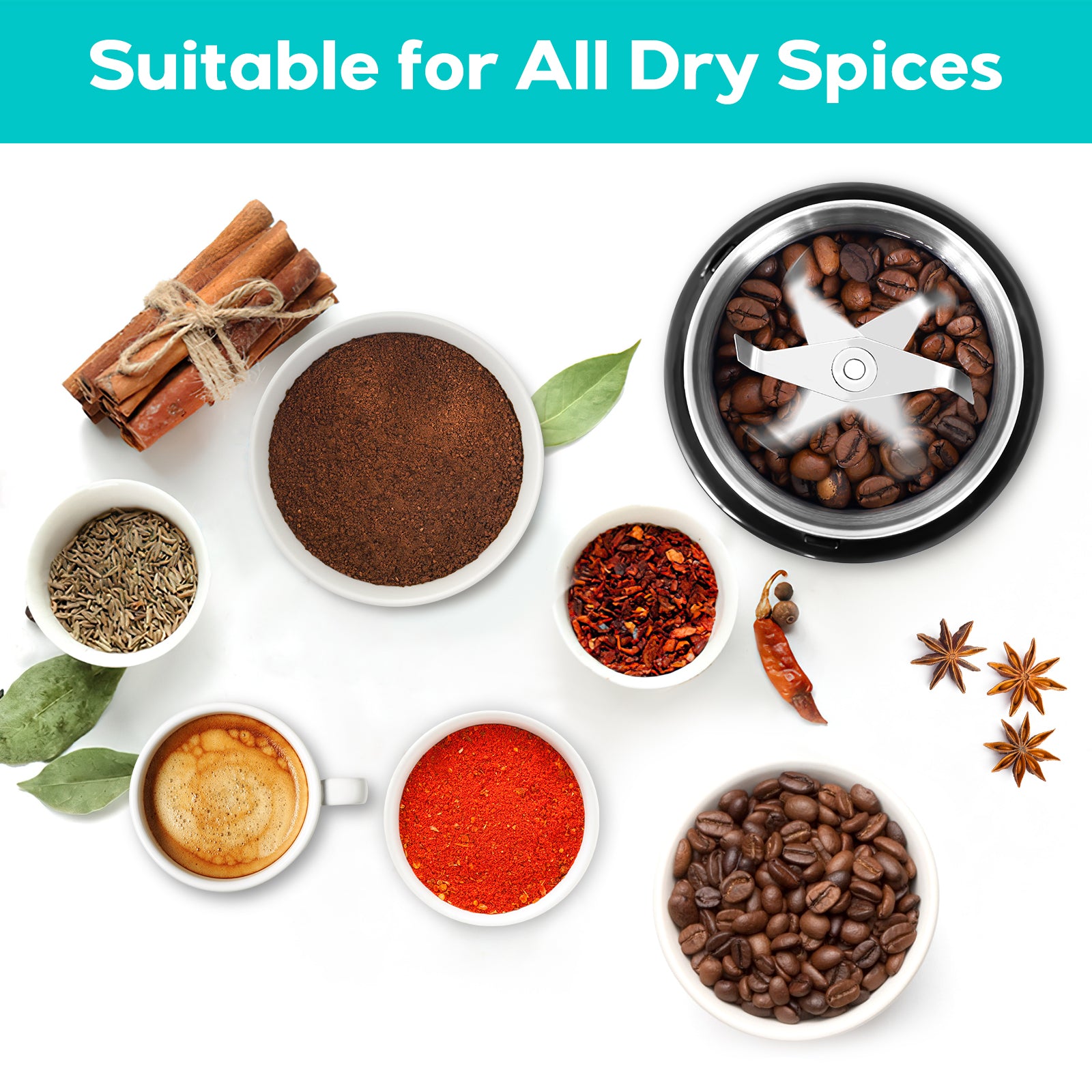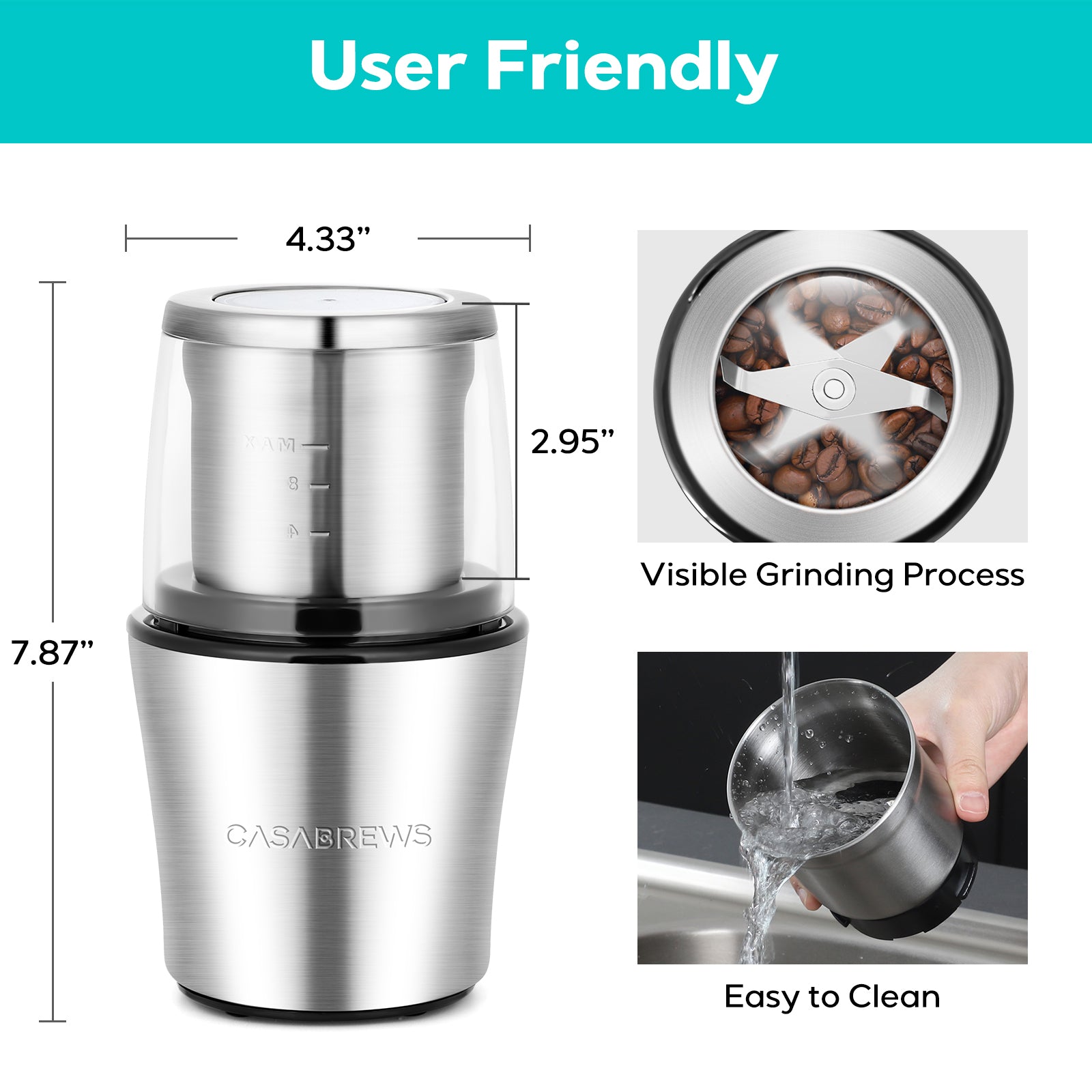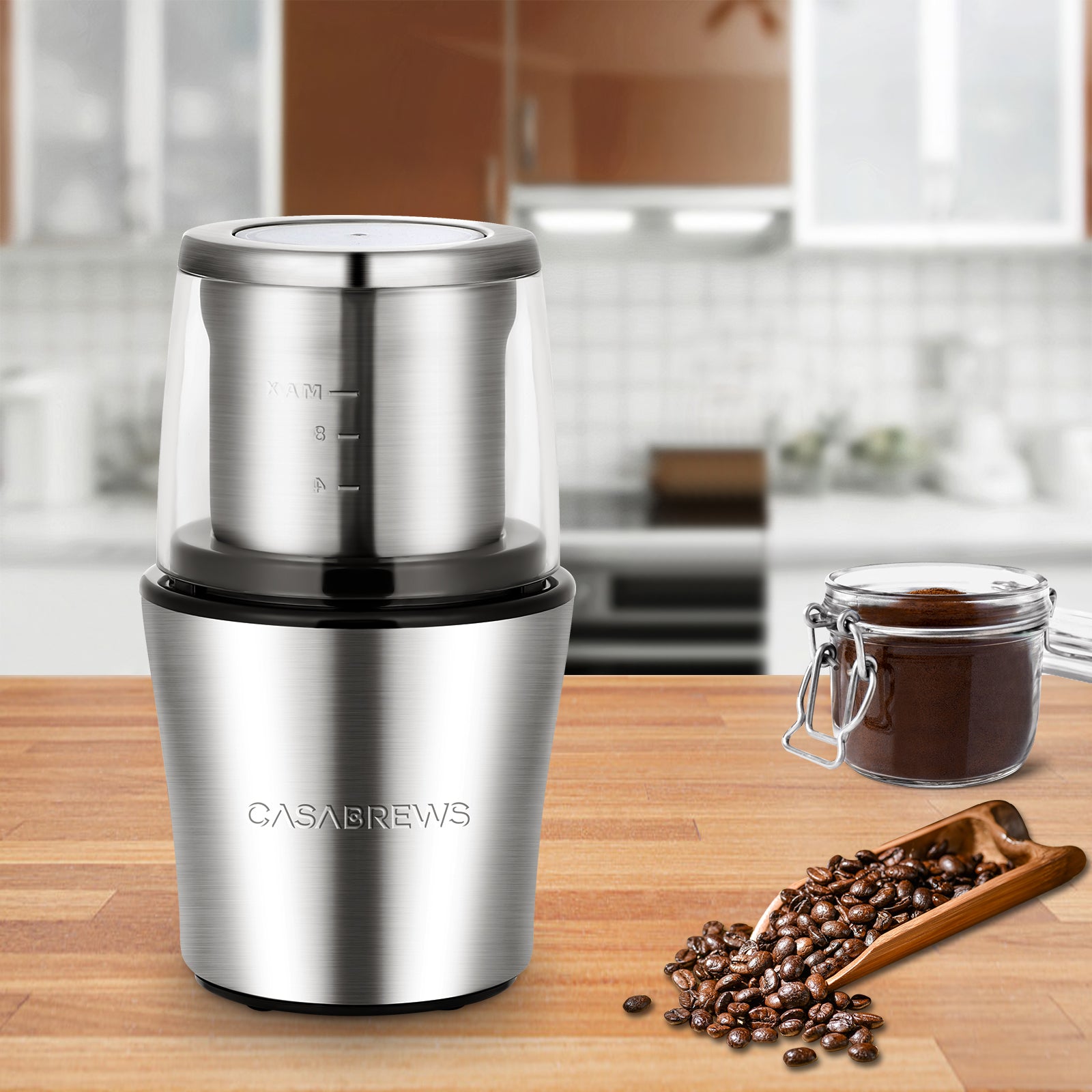 CASABREWS KWG-130 Electric Coffee Grinder with One-touch Operation

Indulge in the world of coffee craftsmanship with the CASABREWS coffee grinder. This electric wonder effortlessly transforms whole coffee beans into a sublime blend, making it an ideal companion for home, office, or travel. Its elegant design and robust construction make it a delightful gift for weddings, birthdays, Christmas, or special occasions, sure to impress coffee enthusiasts and loved ones.
Immerse yourself in quality with our espresso grinder, expertly crafted from premium food-grade materials. Its durable stainless steel blades handle coffee beans and various spices with ease. Cleaning is a breeze thanks to the removable stainless steel bowl, and the clever hidden cord storage keeps your countertop tidy.
Experience unparalleled convenience with precise grinding. This electric coffee grinder offers versatility, allowing you to adjust your beans' coarseness in seconds. Setup is a breeze – attach the removable bowl, add your beans, cover the grinder, and gently press for perfect results. The transparent cover lets you monitor the grind, ensuring each batch is pure perfection.


Free Shipping USA
Enjoy free shipping on all orders within the USA, no minimum purchases required. Your order is sent via FedEx or UPS and will arrive within 2–5 business days.

30-Day Money-Back Guarantee
100% satisfaction guaranteed. Don't like it? No hard feelings. We offer worry-free returns initiated by the customer within 30 days of the delivery date.

Warranty & Support
All of our products are made with care and covered by a 1-year warranty. Our support team will get back to you as soon as we can. Safe Checkout
Shopify's compliance covers all six PCI standard categories and applies to every store using our platform. We work hard to keep our shopping cart and ecommerce hosting secure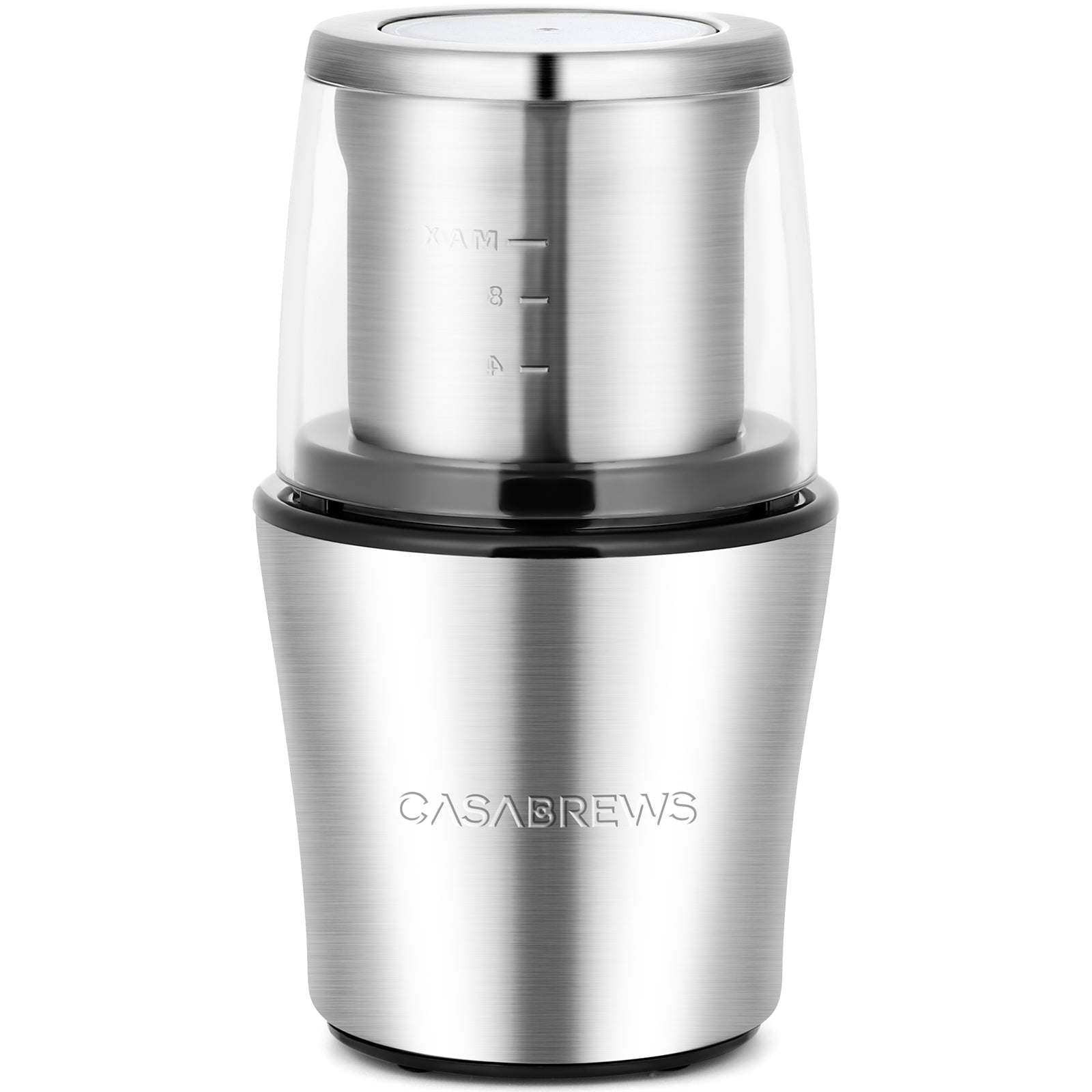 KWG-130 Electric Coffee Grinder
Elegance meets versatility-undeniable coffee companion
Effortlessly enjoy consistency, convenience and customization in every cup.
GRIND VARIOUS INGREDIENTS